Central College had plenty of news to share and a lot to celebrate in 2019. Look back at the memorable year with 19 of our most popular and most-read stories: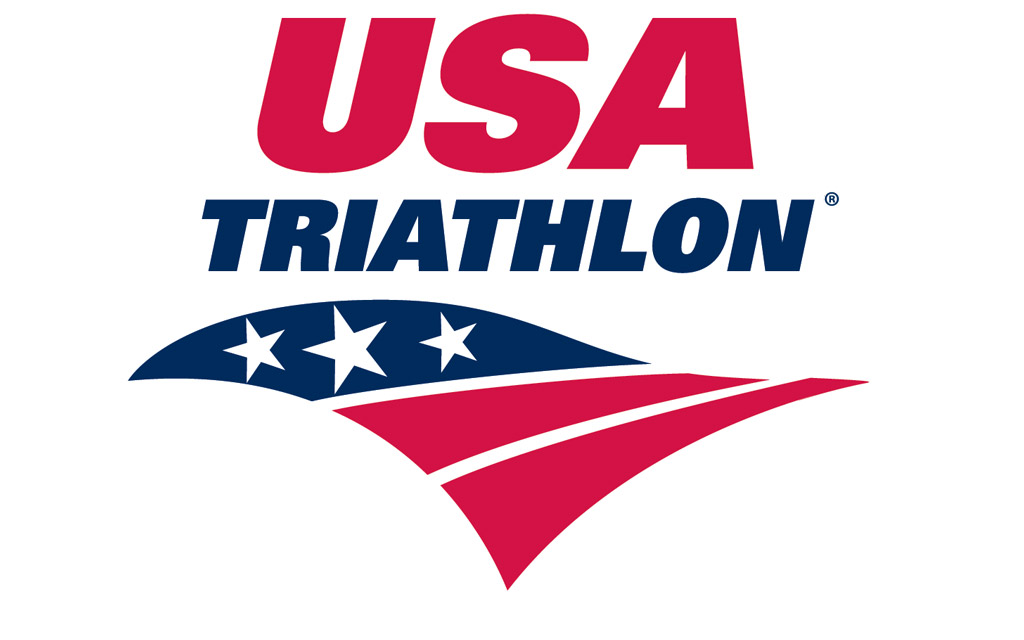 Central announced in August the addition of women's triathlon as a varsity sport, becoming the 31st school nationwide and second in Iowa to offer it. It will be Central's 20th intercollegiate sport and the first new offering since women's soccer was introduced in 1995. It was made possible through the USA Triathlon Foundation Women's Emerging Sport Grant.
---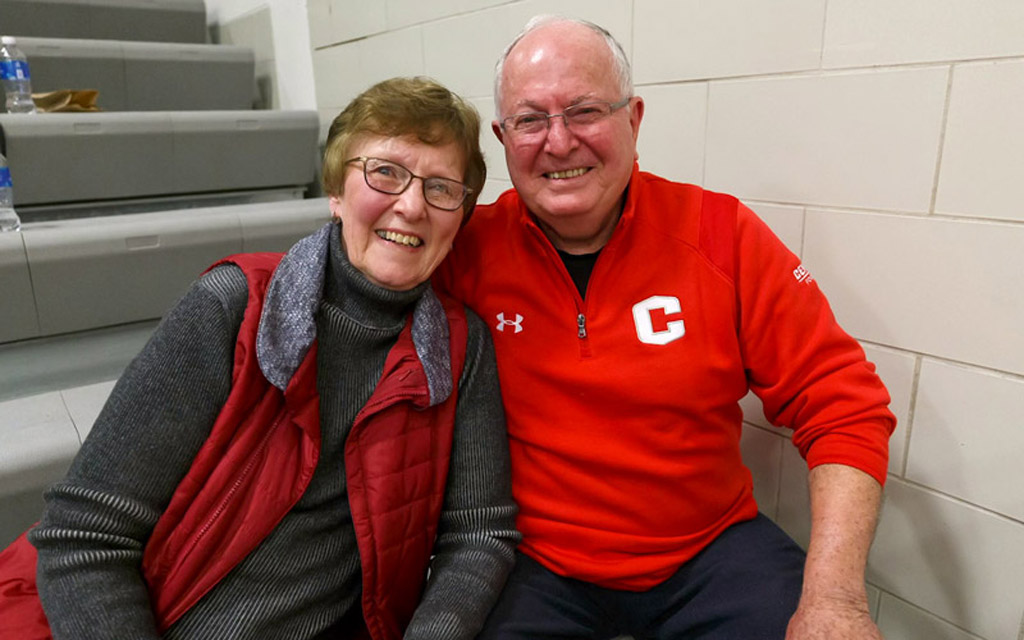 Central always has had generous alumni and friends, and 2019 was no different. Among the gifts to the college were estate gifts from Wallace "Spencer" Stepenske, Bette Brunsting and Nancy Kruidenier Shepard, as well as generous gifts from Dave and Ardie Pals Sutphen, Tej and Karen Dhawan and Prairie Meadows.
---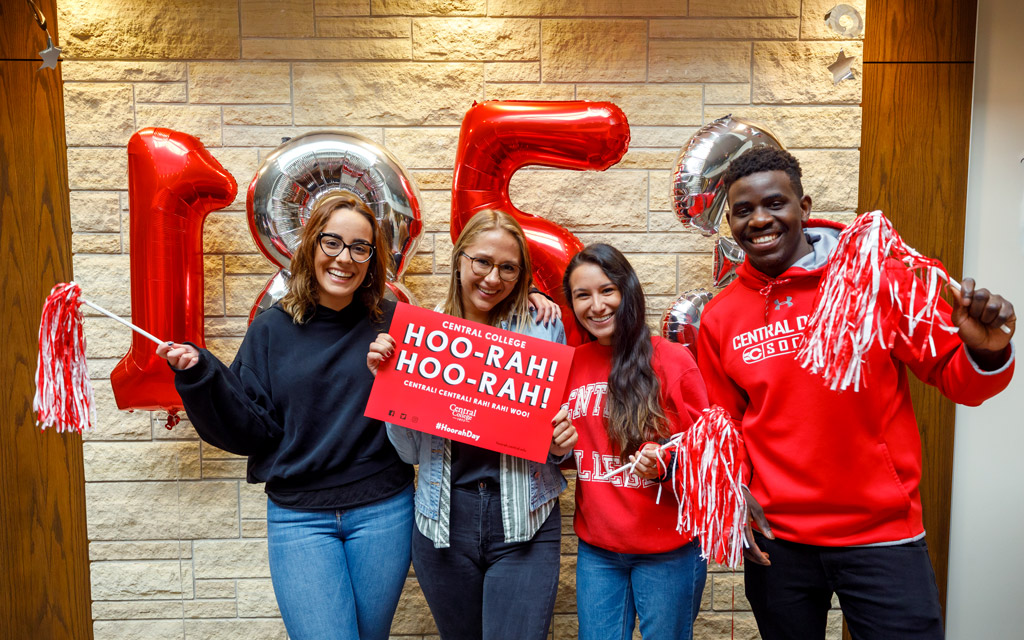 Central held its third-annual Hoo-Rah Day in April and it once again was a success. In addition to the Central pride that showed itself near and far, $218,137 was raised through gifts from 329 alumni, 167 parents, 80 faculty and staff members and 56 students.
---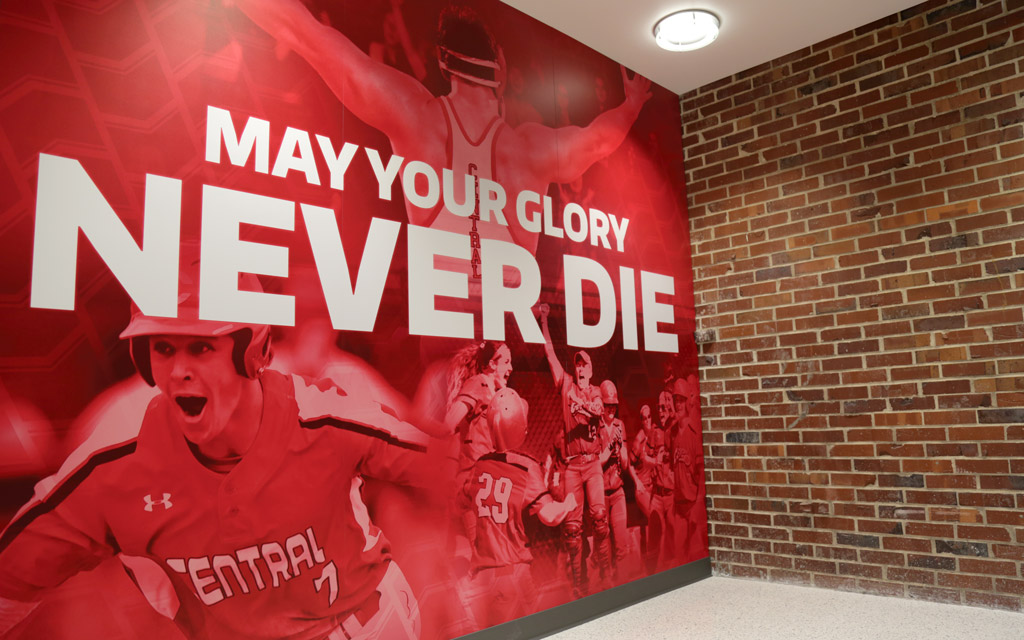 During a Forever Dutch® 48-Hour Challenge in August, Central surpassed a $220,000 funding goal needed to complete renovations of the lower level of P.H. Kuyper Gymnasium. Through donations from 328 alumni and friends of Central, $291,588 was raised. Renovations will begin this spring as locker room and athletic training room updates are targeted to be finished by fall.
---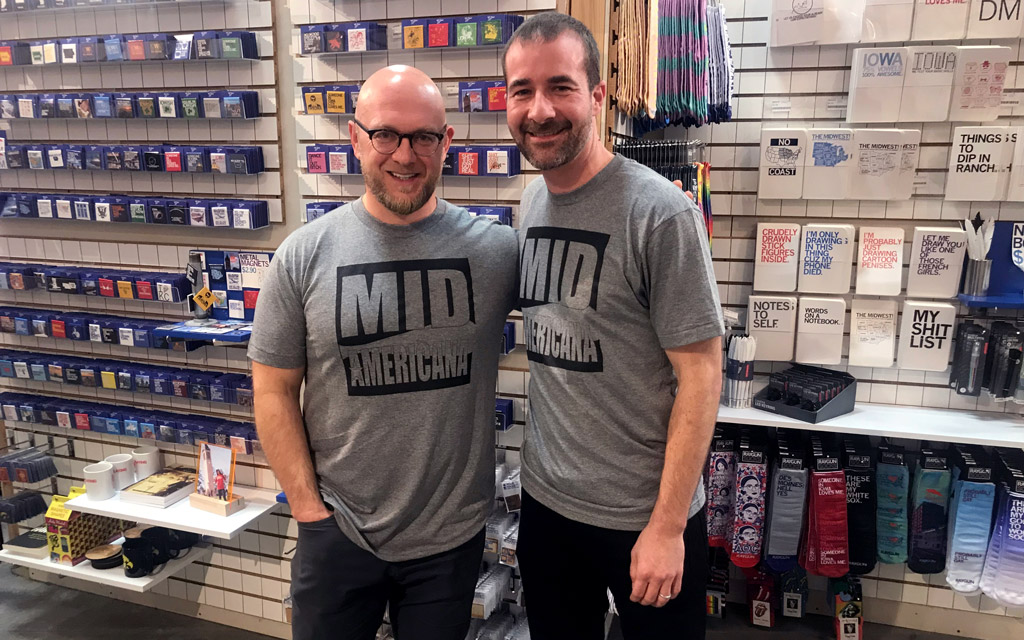 Joshua Dolezal, professor of English, and Brian Campbell, director of sustainability education, kicked off their podcast "Mid-Americana: Stories from a Changing Midwest" in October. The project, helped by an $18,630 grant from Humanities Iowa, explores the history and identity of the Greater Midwest through the lives and stories of individual people. The debut season, with the theme "Homecoming," features eight native Iowans who left the Midwest and came back to stay. A launch party was even held at RAYGUN in Des Moines.
---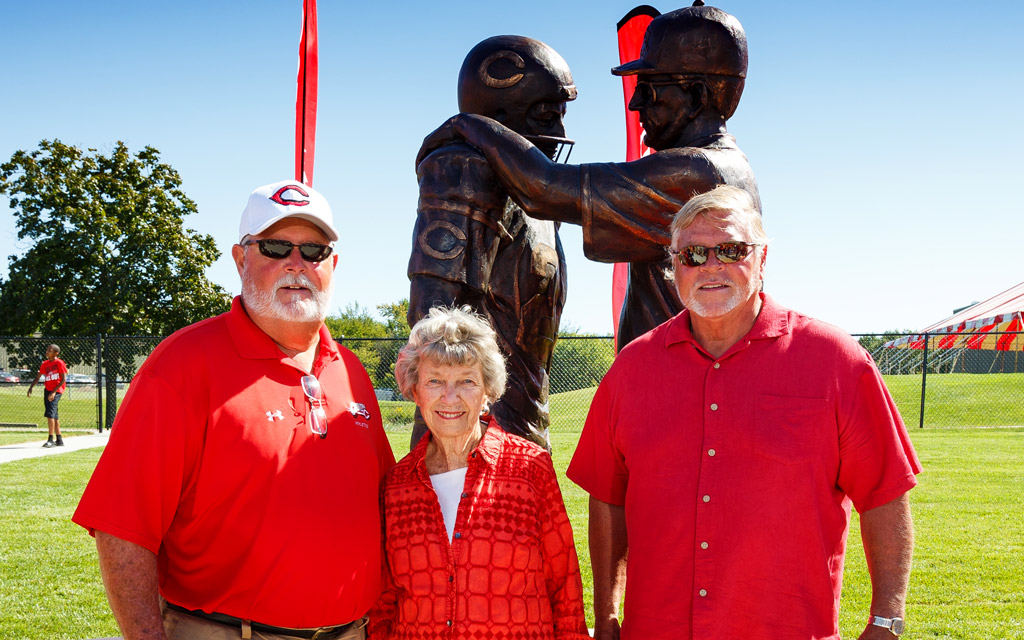 Joyce Schipper, wife of longtime Central and College Football Hall of Fame coach Ron Schipper, died Dec. 29 in Holland, Michigan. She was 90. Central's football field, Ron and Joyce Schipper Stadium, was named in their honor in 2006.
---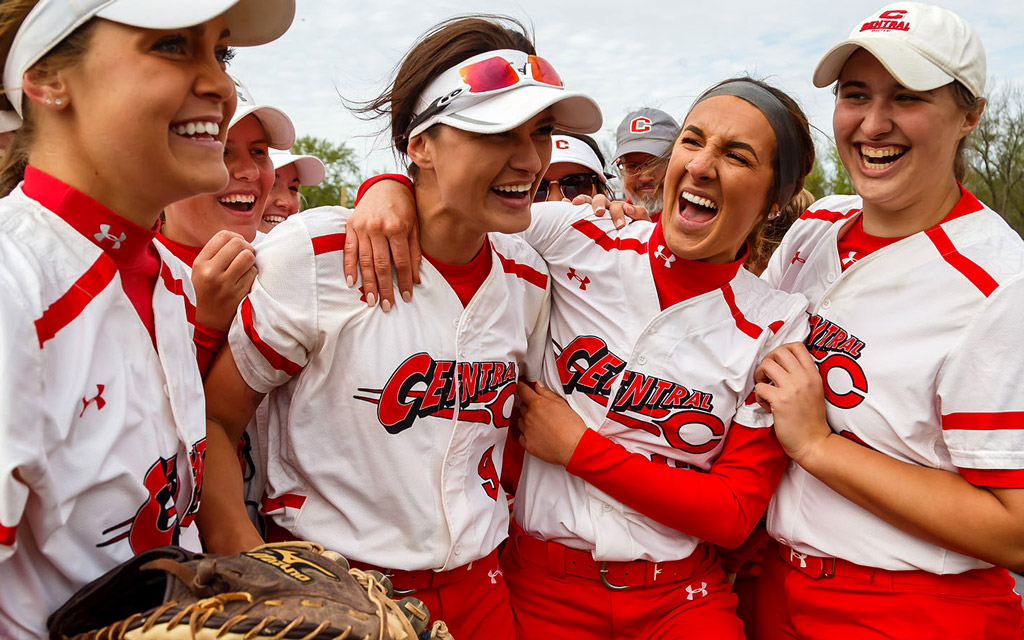 Central's softball team finished a late-season surge with a sweep of Luther to earn a record 13th conference championship. The Dutch also won the postseason conference tournament title and advanced to the NCAA Division III playoffs for a record 30th time.
---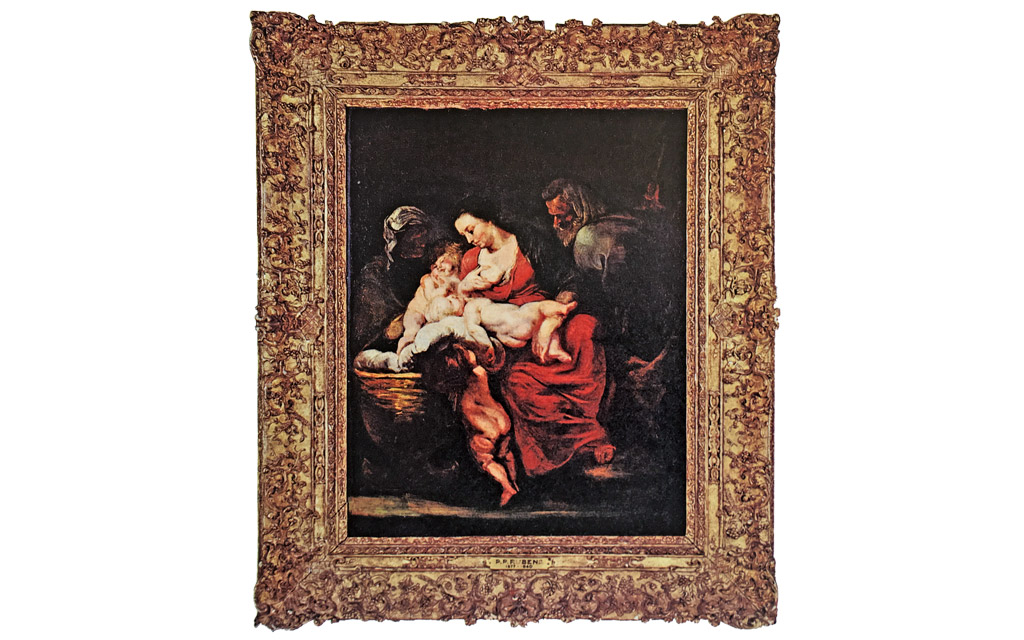 A story that ran in Civitas in May chronicled the 1984 heist of a collection of 11 paintings, predominantly 17th-century Dutch masters, donated to Central in 1966. The works have not yet been found.
---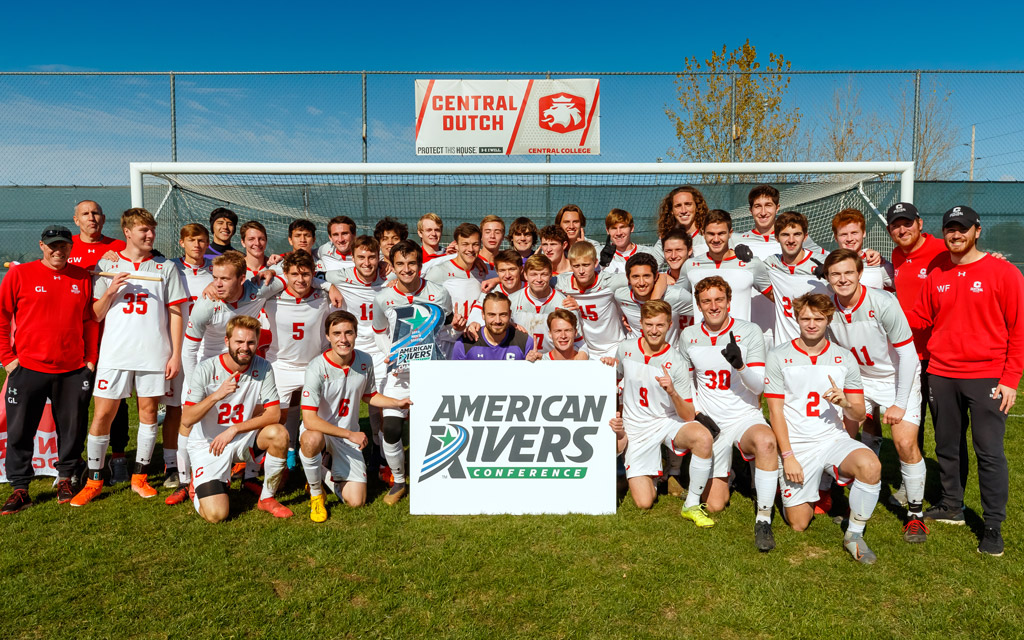 With a home win in late October, the Central men's soccer team wrapped up its first conference championship in the program's 27-year history. The Dutch lost in the conference tournament but still earned their first-ever postseason berth.
---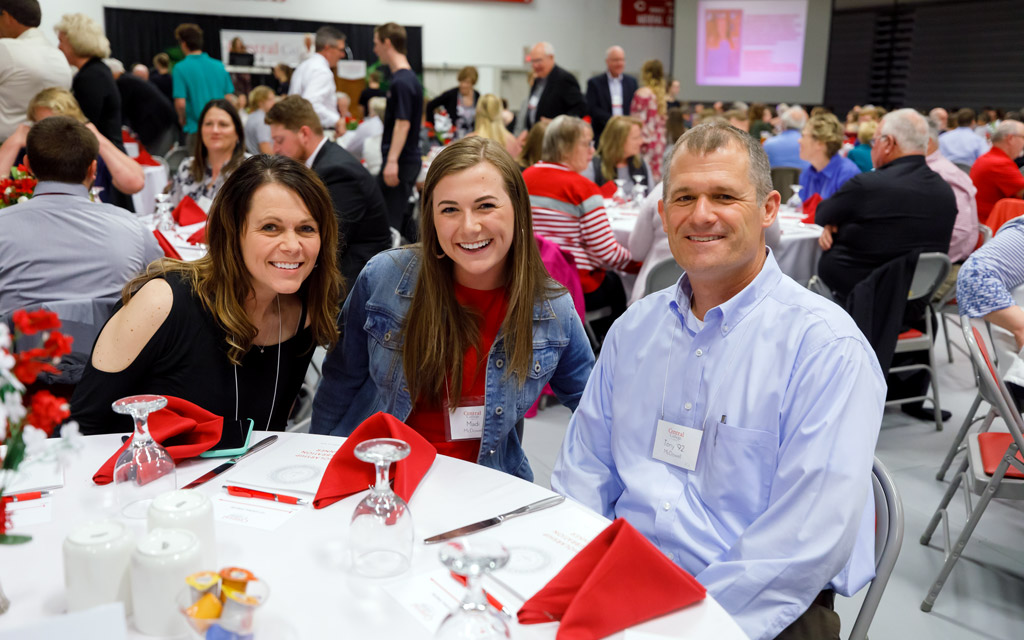 More than 4,000 alumni and friends donated more than $4.6 million to support Central's students and community. It was a record year for the Journey Scholarship Fund, which received more than $1.34 million.
---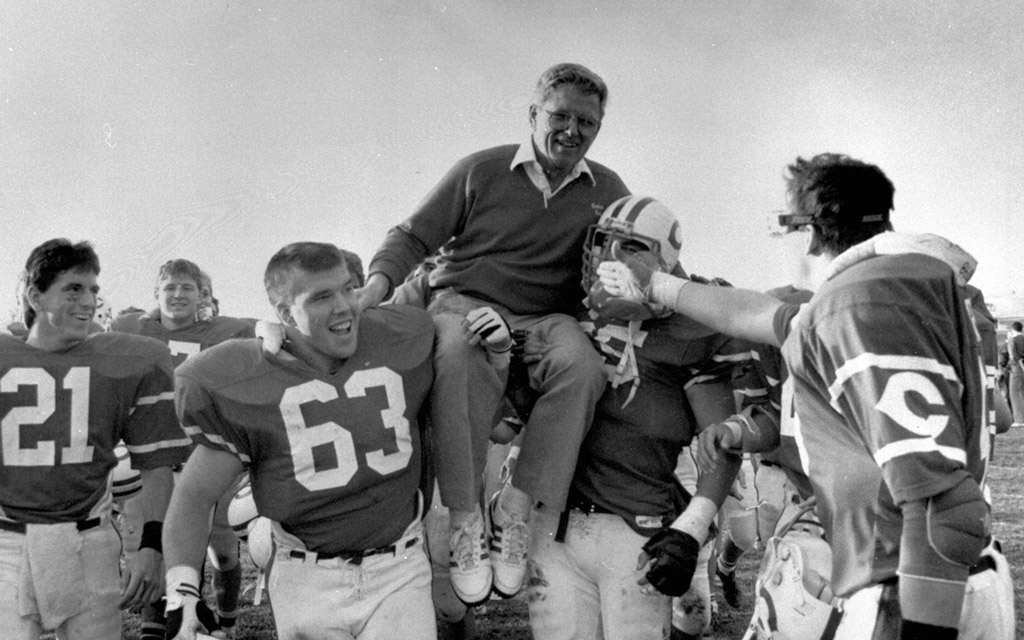 Legendary coach Ron Schipper was named by ESPN as one of the 150 greatest college football coaches of all time, coming in at No. 77. Schipper posted a career record of 287-67-3 and posted 36 consecutive winning seasons in his Central career from 1961-96. The Dutch won the 1974 Division III championship.
---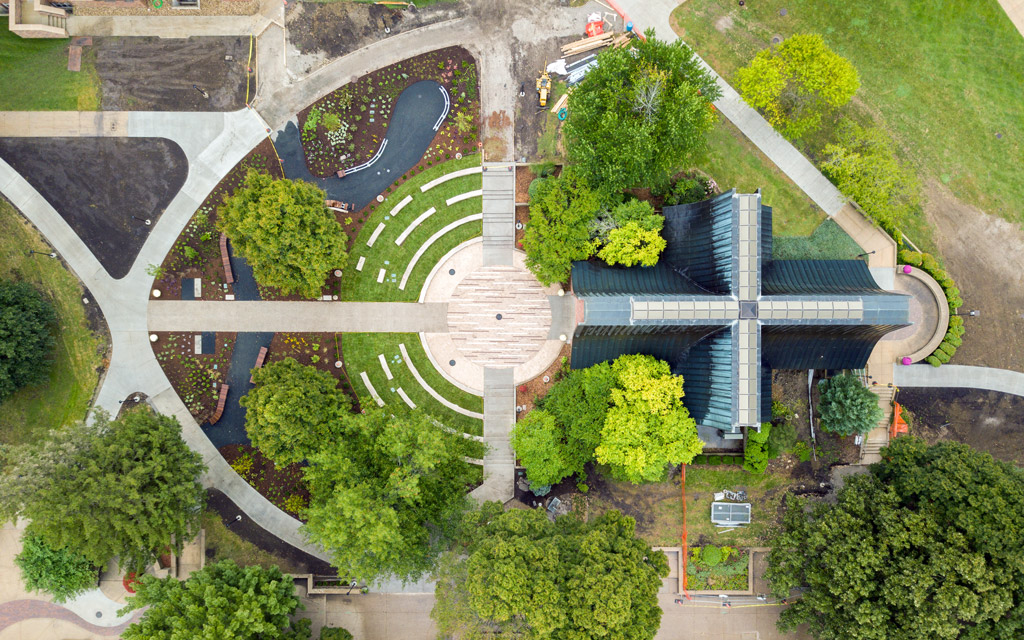 Central announced a significant change to its campus landscaping with renovations to the Peace Mall, the area between the chapel and pond. Changes included an amphitheater, walkways and a history garden to celebrate the college's veterans and significant moments and meaningful themes in Central's history.
The amphitheater was completed in September and a celebration was held at Homecoming to honor Wallace "Spencer" Stepenske, whose gift made possible the renovations. The remainder of the space is set for completion in the spring.
---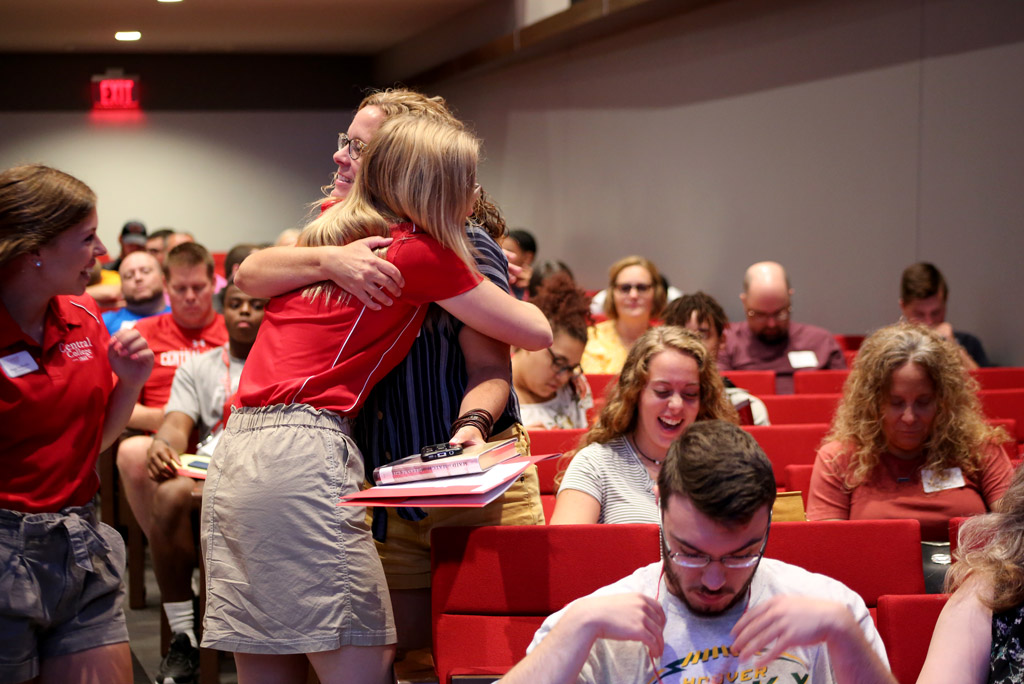 Central announced in July it was expecting its largest incoming class in five years, bucking a trend of declining enrollment across the state and country.
---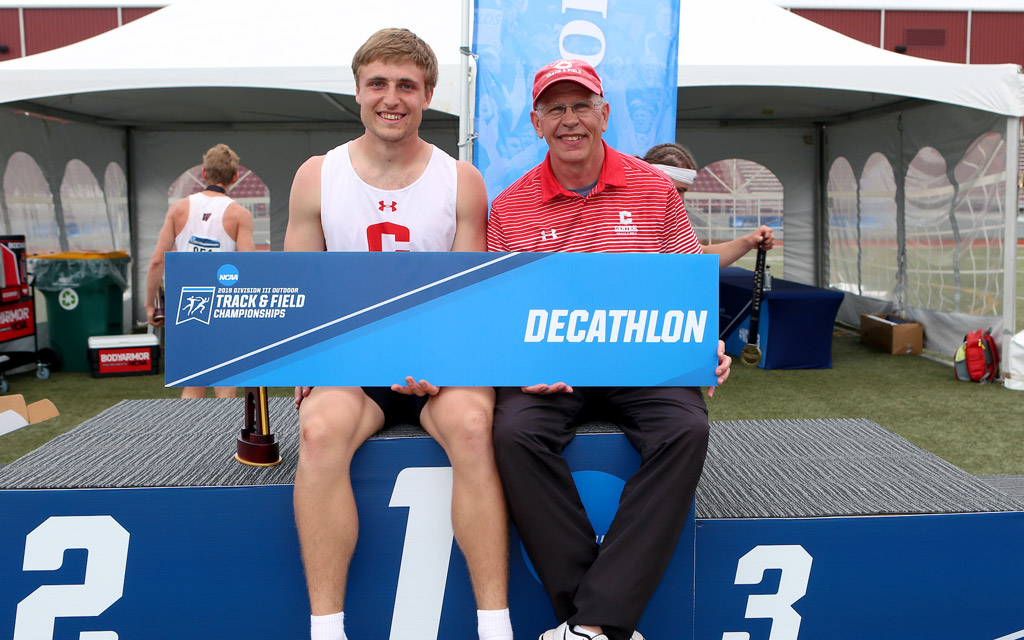 Will Daniels won the NCAA Division III decathlon in May, closing out his career at Central with a third national championship. He previously won two indoor heptathlon national titles. In winning the decathlon, Daniels put together the second-best score in Division III history. Read more about Daniels' Central career.
---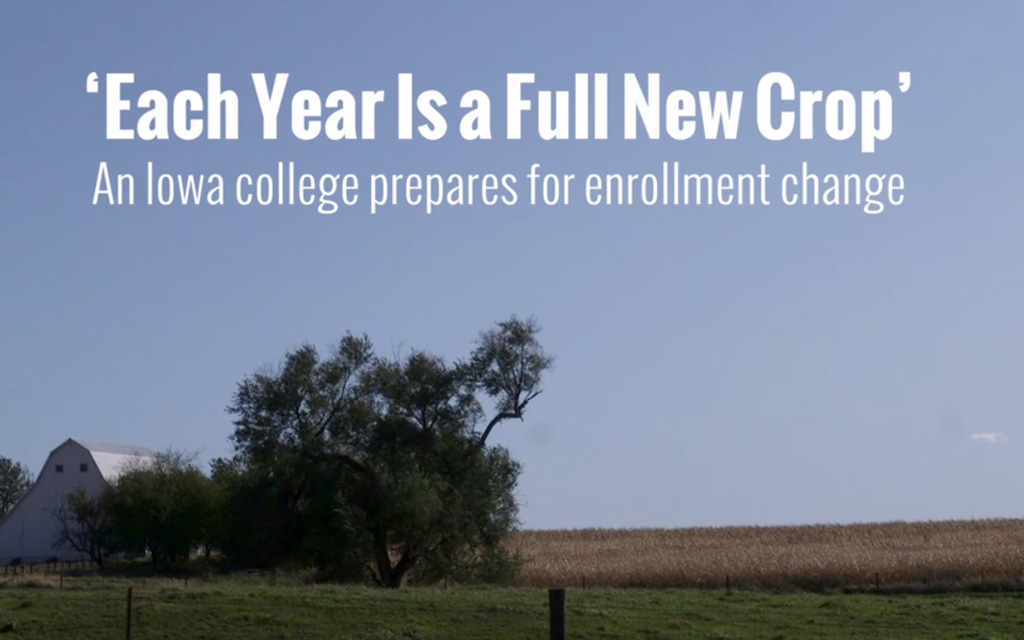 The Chronicle of Higher Education traveled to Iowa, a state with lots of small colleges and a declining high-school population, to see how Central is facing enrollment challenges. It was born out of an August story in Civitas that focused on Central's ability to attract rural students.
---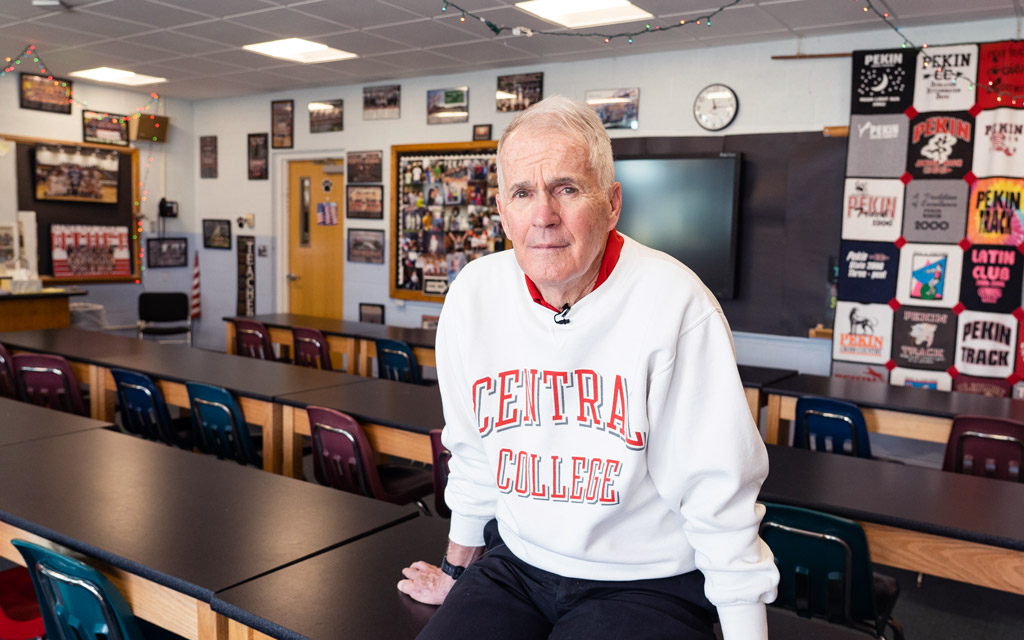 Davis Eidahl, a 1963 Central graduate, still coaches and teaches at Pekin High School. The 77-year-old has been at the school 56 years and has led some of the state's most successful boys and girls cross country teams.
---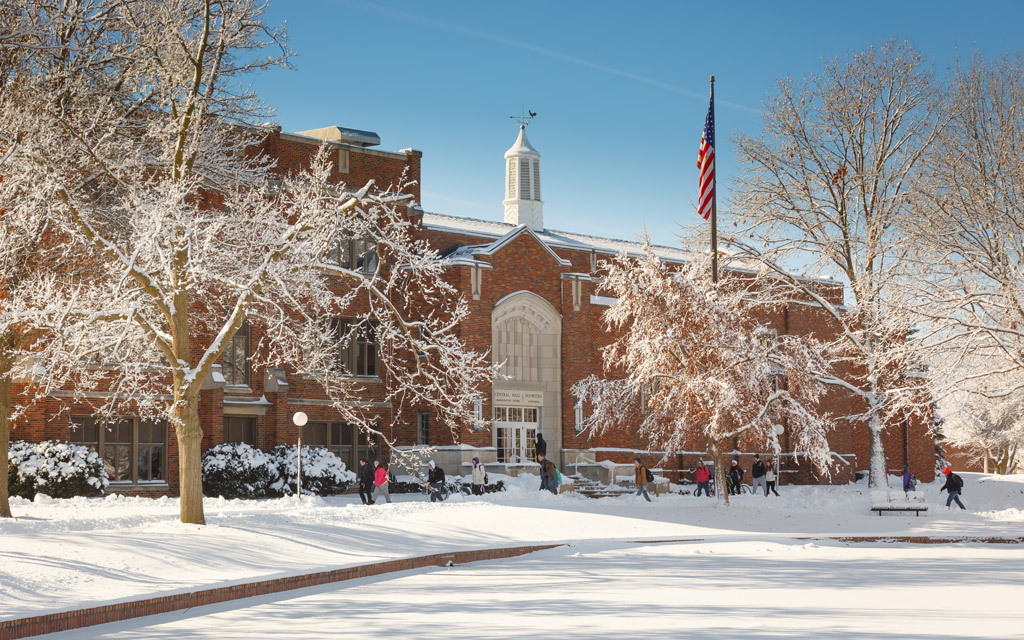 It was an extremely cold end to January with temperatures plummeting to 30-below with wind chills at 50-below zero. Central announced Jan. 29 it would close at 4 p.m. and remained closed the next day.
---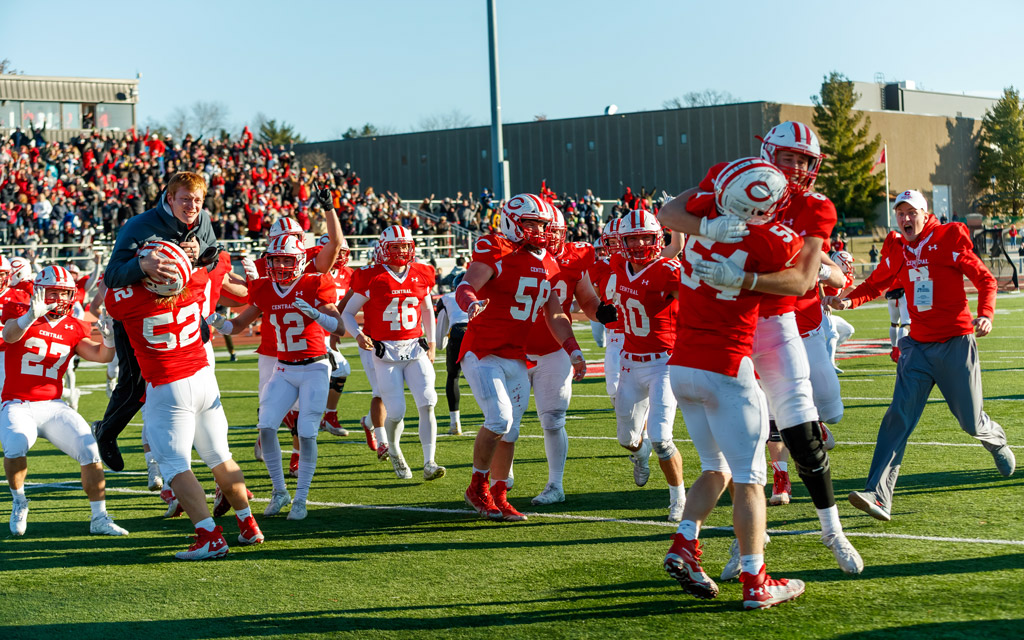 It was a wild month of November for Central's football team. The Dutch blew a big lead against rival Wartburg, only to win on a two-point conversion in overtime. A week later, they beat Coe to capture their first conference title since 2007. Central earned its first NCAA Division III playoff berth since 2009 and won — in dramatic fashion — its first postseason game since 2007.
---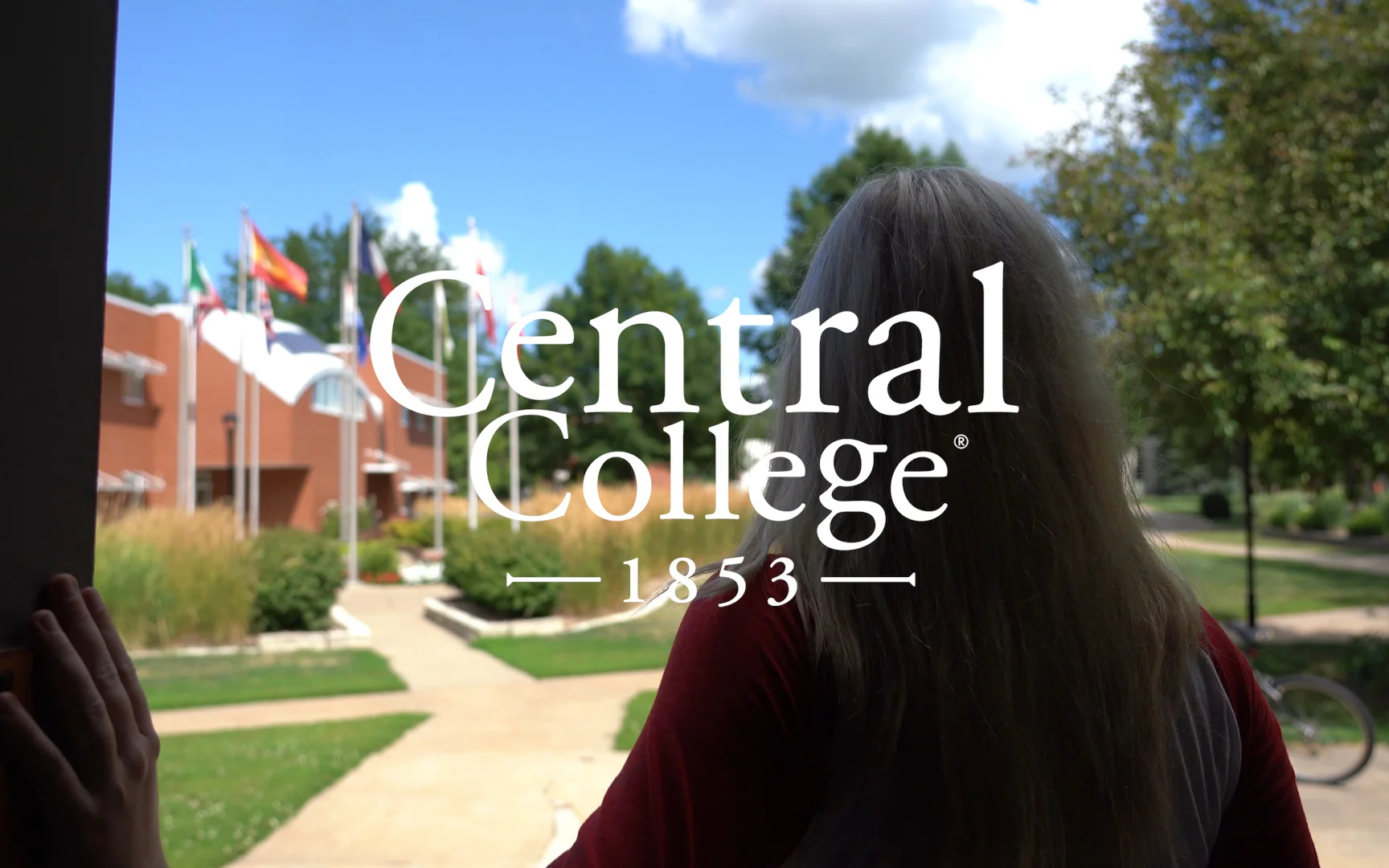 Central announced Sept. 10 a new tuition price of $18,600 starting in Fall 2020. The historic announcement offered transparency to what students and families actually pay. Central's commitment to affordable pricing was the first such initiative of its scale in Iowa.
Share