The Prairie Meadows Legacy Grant program has awarded Central College $100,000 toward the continued renovation of Douwstra Auditorium, the college's historic concert hall. The Prairie Meadows Legacy Grant program provides funding for large-scale, signature projects that enhance the communities of Central Iowa.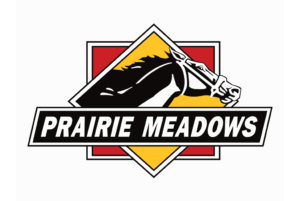 Last year, Central started a $6 million comprehensive renovation of Douwstra, which originally was built in 1939 and was last renovated 40 years ago. The $2.2 million renovation to date has included new seating, a visually striking interior and stage expansion, acoustical improvements, state-of-the-art sound, lighting and multimedia systems, a digital multi-track audio recording system, a video projector and retractable projection screen and an assistive listening system for the hearing impaired.
Still planned are needed back-of-the-house infrastructure improvements, including new air-handling and mechanical equipment, and a new, handcrafted pipe organ by world-renowned organ builder Casavant Frères of Canada. The organ will fill the auditorium with incredible sound and elegant beauty that harmonizes with the hall's state-of-the-art acoustics and renovated interior design.
The money from Prairie Meadows will help support general expenses for the remaining projects. In appreciation, Central assures Prairie Meadows will be recognized for its contribution, including permanent recognition on its donor board for Douwstra.
"We are incredibly grateful for the support Prairie Meadows has shown Central College and so many in our region," says Sunny Gonzales Eighmy '99, vice president for advancement. "This gift gives Central the ability to support the arts in our community and will be a space everyone in Central Iowa can enjoy for years to come."
Douwstra has been the heart of Central's campus since it was built and has been declared a historic landmark. When this project is complete, Central envisions Douwstra as a state-of-the-art regional concert hall that will grow performing arts and music programming for all Iowans and serve as a cultural resource to our state.
"At Prairie Meadows, we are dedicated to transforming the lives of those living in Central Iowa. We are proud and excited to support this and many other projects in our community," says Julie Stewart, Prairie Meadows' director of community relations.
For information about events in Douwstra Auditorium, check events.central.edu regularly.
Share