By Lauren Brown '24
Downtown Pella — lit up by lots of shining, bright lights and Christmas decorations — has a huge variety of festive shops that will instantly get you into the holiday spirit! Whether you are looking for your newest decorative piece for your living room or just want to walk around and look at the lights with a warm cup of coffee in your hands, Pella's town square is the perfect place.
The Lights
Although Pella is known for its tulips in the spring, the town square during the winter months is just as beautiful with its shining gold and silver Christmas decorations. You will feel like you're the main character of the next Hallmark movie!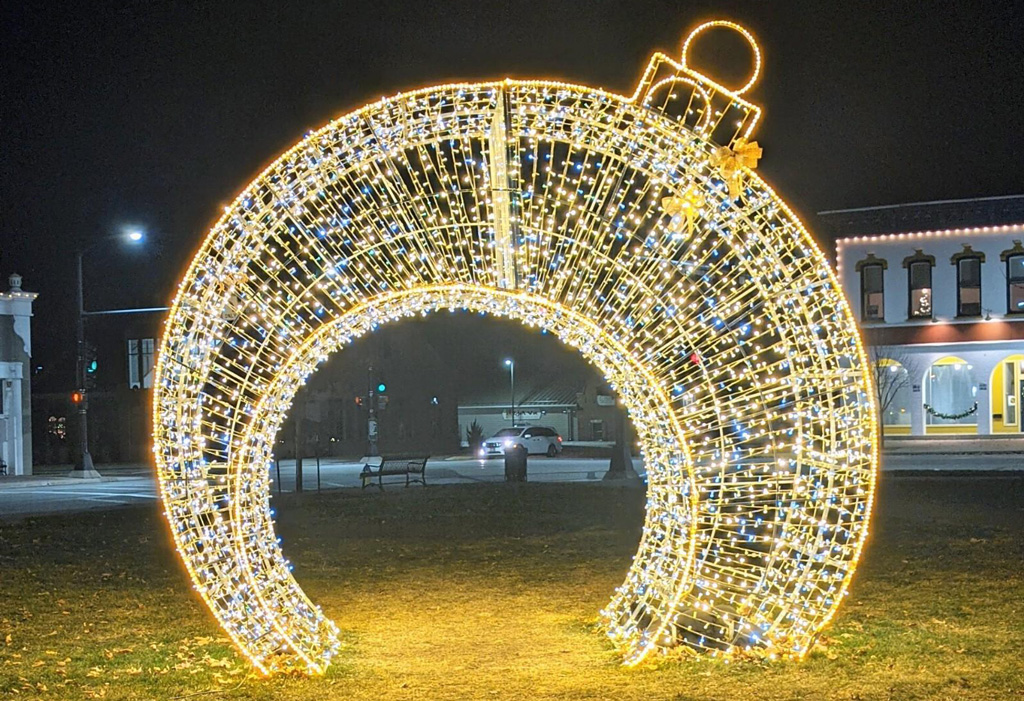 The Ornament Arch
The perfect place to take some pictures with your family, friends or significant other! This ornament lights up the square — and the faces of everyone who stops to take some pictures underneath its illuminating arch.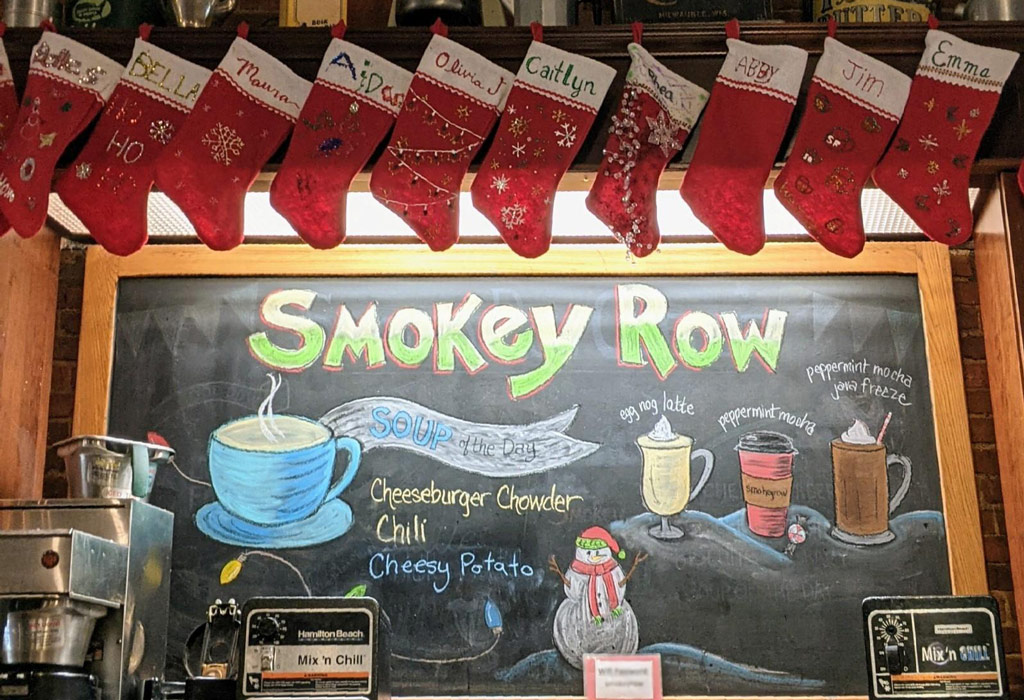 Smokey Row
Need something to warm you up? Smokey Row is a popular coffee shop downtown full of winter decorations and holiday conversations. If you're not a coffee drinker like me, no worries — Smokey Row has lots of other drink and food options from delicious tea and chai to warm muffins and hot soup. In addition to Smokey Row, Pella has lots of great coffee shops and restaurants to warm you up on a cold day.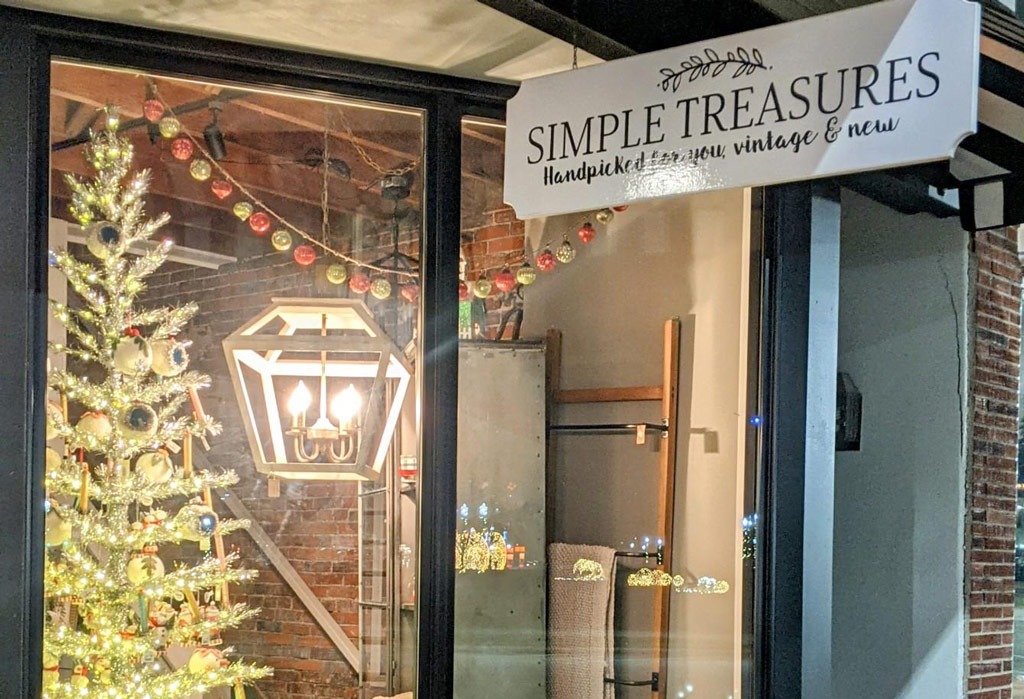 Simple Treasures
If you need more Christmas decorations, Simple Treasures might just be the perfect place! This shop has so many great options that will amplify your home aesthetic or give you a whole new one, all "handpicked for you, vintage & new."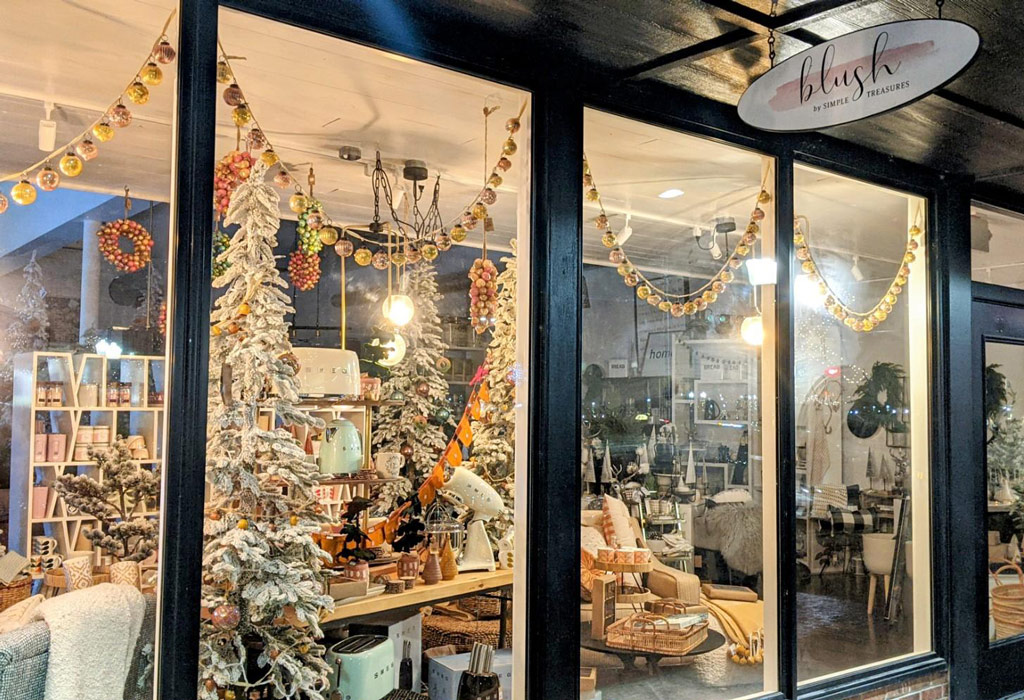 Blush
Blush is another great Christmas shop to browse for new holiday decor! There are lots of options of all sizes. Even if you're not in need of anything, who doesn't love looking at cute Christmas decorations to get you into the holiday spirit?
The holidays are a wonderful time to spend in Pella's town square, whether you're a Central student or alumni or simply just visiting the town! The lights shine bright, and the shops are warm and welcoming. Pella's square makes the town beautiful and gets people ready for the holiday season.
Read More From Community Contributors
About the Author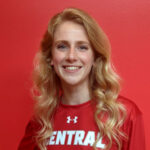 Hi, everyone! My name is Lauren Brown '24, and I am from Underwood, Iowa. I am a communication studies major and Spanish minor here at Central. I've been a part the track team since  sophomore year. I also am a member of, and the female representative for Central's Student-Athlete Advisory Council and TMK Hall Council President. Finally, I work as a writing tutor on Sundays and an editorial assistant for the Communications Office during the week.
Although my extracurriculars keep me busy, I still have time to hang out with my friends and go to different events on campus. I also enjoy running; watching movies or Netflix shows; and reading books in my free time. I hope you find exactly what you are looking for at Central and join the family! Go Dutch!
Share