Iowa Campus Compact has announced its winners of the 2022 President's and Engaged Campus Awards and the list includes two entries nominated by Central College.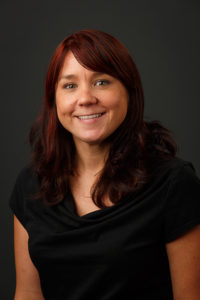 Paulina Mena, faculty fellow for diversity and inclusion at Central, received the Presidents' Civic Engagement Leadership Award for 2022. This award recognizes a member of faculty, administration or staff or a group that has significantly advanced their campus' distinctive civic mission by forming strong partnerships, supporting others' civic and community engagement and working to institutionalize a culture and practice of engagement.
Mena, an associate professor of biology, supports faculty development, curriculum and the classroom climate as it relates to diversity and inclusion for course development and pedagogy. She also was appointed faculty trustee with Central's Board of Trustees. In addition, Mena has chaired the faculty planning and policy committees, directed the honors program, served on advisory councils, is active in professional associations and serves as a faculty advisor.
The Fred Maytag Family Foundation received the Presidents' Community Partner Award for 2022. This award recognizes a community-based partner or organization that has enhanced the quality of life in the community in meaningful and measurable ways and has engaged in the development of sustained, reciprocal partnerships with the college or university, thus enriching educational, as well as community, outcomes.
The college's relationship with Fred, Fritz and Ken Maytag and The Fred Maytag Family Foundation has helped shape the student experience at Central for nearly a century. Their fall 2021 donation of $2.25 million will fund an annual full-tuition scholarship program for multiple students from Iowa pursuing a STEM-related field. It will also fund scientific instrumentation needs. The foundation has donated more than $10 million to Central over the past three decades.
Iowa Campus Compact is a statewide association of college and university presidents providing leadership for the civic mission of higher education and strengthening the capacity of member colleges and universities to prepare all students to become engaged citizens.
Central College of Pella, Iowa, is a private, four-year liberal arts college. Central is known for its academic rigor and leadership formation and for cultivating diversity of thought and culture through the arts and sciences, professional fields of study and experiential learning.
Share