By Ellie Roorda '24
On any given day of the year, Pella is a quaint, close-knit community. The streets are usually busy with the traffic of people traveling to and from school or work. Shops, bakeries, restaurants and more line the town square. Pella seems just like any other town — a normal community, filled with normal people who have normal lives. However, our quaint, close-knit community turns into a celebration with thousands of people during our famous Tulip Time festival. If you're wondering what this festival is about, when it is and what happens during Tulip Time, you're in luck: I am a Tulip Time expert. So, let's start at the beginning!
When first arriving at Pella on the first Thursday in May, the traffic in and out of town is intense. The usual five-minute drive into town may take you 15 to 30 minutes, especially if you get stuck behind a "speiler" wagon. If you want a crash course on the history of Pella, take a tour on a speiler wagon! Usually, two young ladies dressed in authentic Dutch costumes sit on the wagon and teach visitors about Pella's landmarks and its Dutch heritage. You may also see several convertibles with young ladies in Dutch costumes sitting on top. These ladies are Tulip Time royalty, part of the Tulip Queen and Court.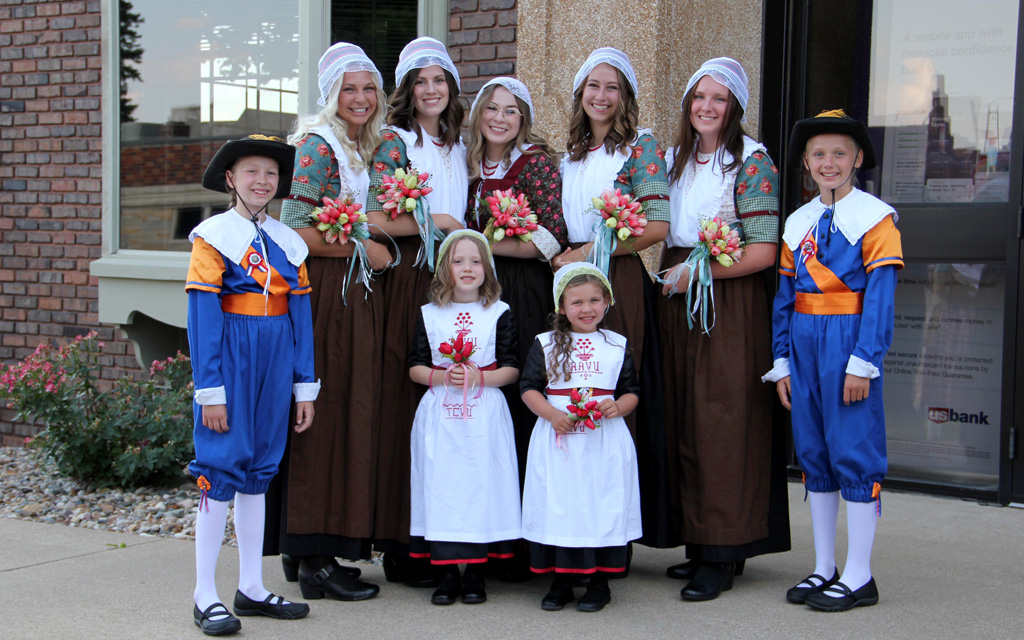 Once the festivities begin, an enormous crowd of locals and visitors from across the nation — and sometimes across the globe — fill the square. Many people wear authentic Dutch costumes from different regions of the Netherlands. Shops, bakeries and restaurants have customer lines out their doors and down the street. You will hear wooden shoes clomping on the sidewalk from the Dutch Dancers. Food vendors line surrounding streets, serving an assortment of Dutch treats such as poffertjes, Dutch letters and balogna sandwiches. You may also notice the 200,000 tulips that decorate the city's parks as the focal point of the festival.
Tulip Time hosts parades twice a day during the three-day festival. The streets fill with people rushing to grab food or trying to find a place to set their blankets down before the parade starts. Police cars slowly make their way through the parade route with hundreds of beautiful floats following in their path. Old-fashioned milk carts, a float with men carving wooden shoes and many bikes that were the settlers' main mode of transportation give you a glimpse of what Pella was like many years ago. Horse-drawn carriages present the Tulip Queen and Court, bakery cart staff hand out free cookies and an abundance of dogs dressed up in Dutch costumes run by their owners being pulled from behind! A fan favorite of the parade is the hundreds of children marching while singing, "We're the kids from Pella, Iowa, USA," and stomping their feet to the beat. The night parades feature floats lit with beautiful colors with fireworks to follow.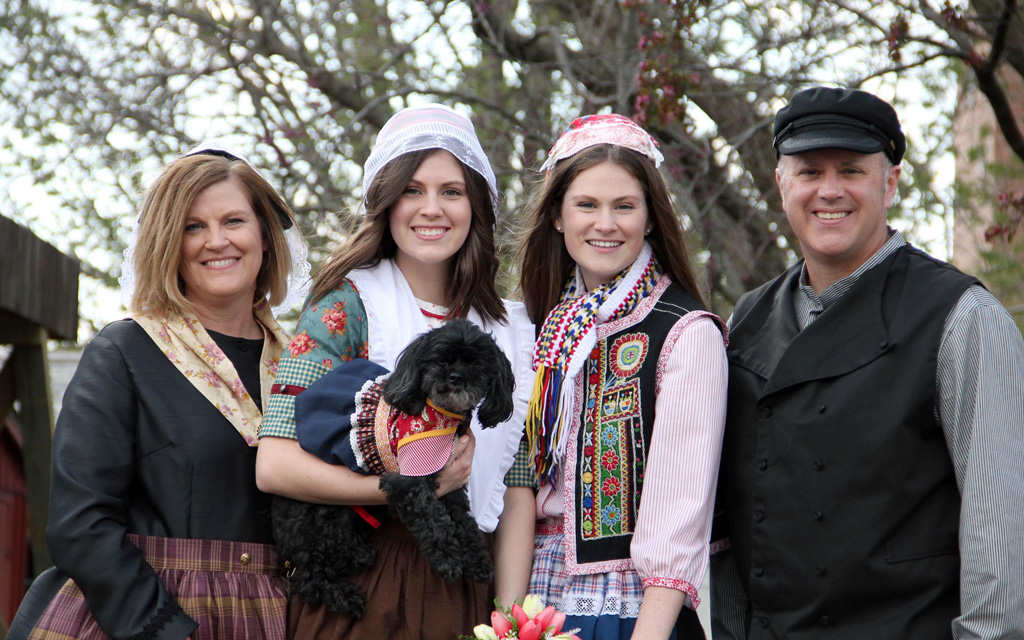 What seems like an ordinary town every other day of the year fills with thousands of people that are proud to be Dutch. Every year, our town comes to life at Tulip Time to celebrate our heritage and share it with visitors. Tulip Time transports you into an entirely new world that seems like a paradise, or rather, Pelladise. I have fallen in love with my remarkable hometown of Pella and my deep Dutch heritage. While Pella is an incredible place on its own, there is no place like Tulip Time. It is an experience you do not want to miss!
Read More From Community Contributors
About the Author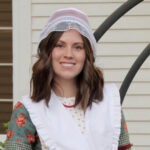 Hi! My name is Ellie Roorda '24, and I am from Pella, Iowa. At Central, I major in biology and minor in Spanish. A few of my involvements include running for the cross country and track teams, working in the admission office, and leading a women's Bible study group on campus. Despite my busy schedule, I love to spend time with my friends by playing cards, watching movies or getting ice cream.
Central is the place to be and I hope you love it here as much as I do! Go Dutch!
Share