When you're a student at Central College, there is no shortage of exciting things to do — both on and off campus! To help you discover some fun things to do off campus, here's a list of activities to do in Pella!
Lake Red Rock
Lake Red Rock is Iowa's largest lake and is filled with a bunch of recreational activities. Located a few miles away from Central's campus, many students go to the beach, use the trails for running or choose one of the other outdoor activity options at Red Rock!
Volksweg Trail
The Volksweg Trail is a 14-mile trail that spans from the edge of Central's campus all the way to Lake Red Rock. It's a great place to walk, run or bike on a nice day!
Cordova Observation Tower
Lake Red Rock also is home to Cordova Observation Tower — a huge tower where guests can climb to the top and are welcomed by an amazing view. It's free to use and great exercise walking to the top.
VeoRide

If you need a cheap and easy way to get around town, you'll want to use VeoRide. VeoRide is a bike share program with stations all around Pella. Just look for the turquoise bikes on campus or around Pella. Then you can pull out your phone, open the VeoRide app and scan the code on the handlebars to get on your way. Everything in town is easily bikeable or walkable, so you can explore whenever and wherever you like!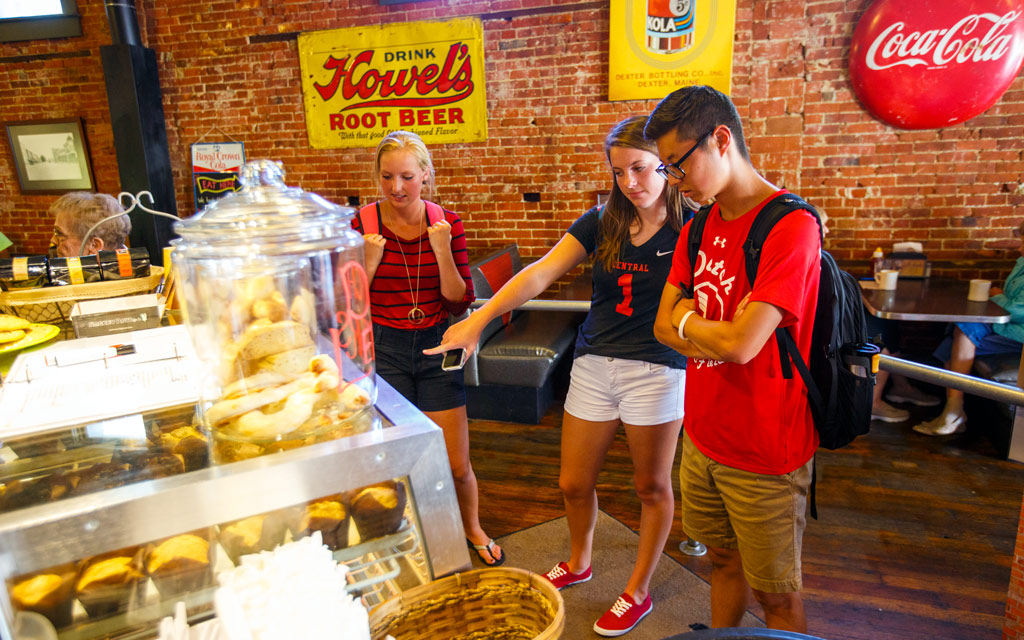 Restaurants
George's Pizza
One of Pella's most popular restaurant is George's Pizza. The pizza is incredible, and they also serve insanely good pasta. Don't forget to grab some free ice cream on your way out!
El Charro
El Charro is a popular Mexican restaurant in town and many Central students' favorite place to go to grab a bite!
Yamato
Yamato is Central students' go-to sushi place. They serve a variety of sushi and other Asian cuisine Central students love!
Coffee Shops
There are several amazing coffee shops students frequent, including Smokey Row, The Brew, The Sanctuary and The Perk. Students go there to study, catch up with friends or grab caffeine on the go!
Town Square
Pella's town square is only a couple of blocks away from campus and is filled with restaurants, coffee shops, bakeries, boutiques and more with a park in the center of it all.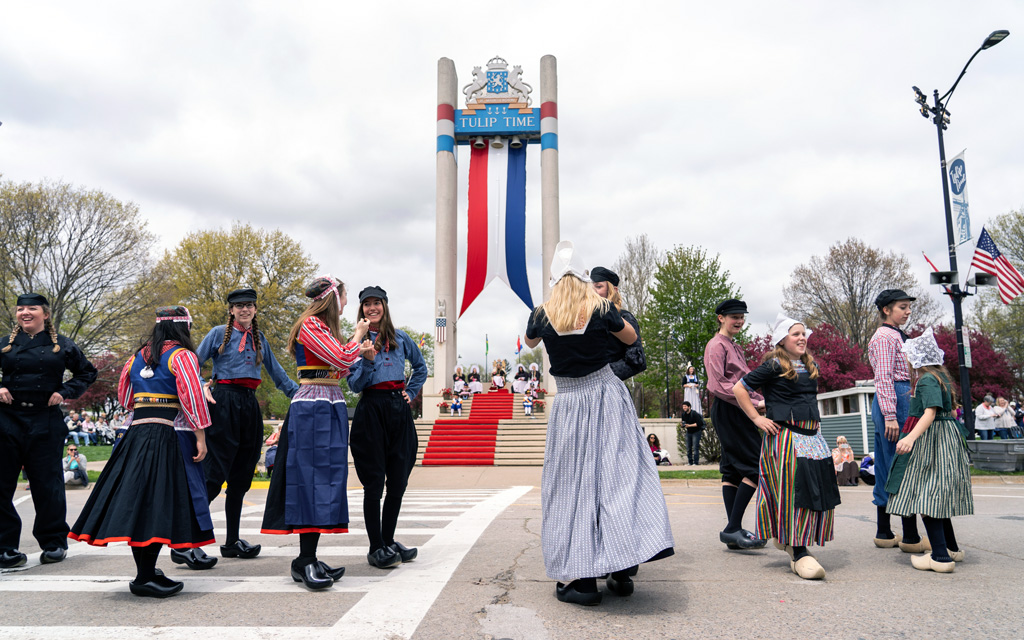 Tulip Time
Tulip Time is an annual festival that takes place the first week of May. Tulip Time celebrates Pella's Dutch heritage. Over the course of three days, there are parades featuring local participants, stands selling the most delicious Dutch food and a whole heap of fun! Plus, all the festivities are just a short walk from campus, so you won't miss out!
Christmas in Pella
The holiday season is a special time of year, and in Pella it gets even more festive! Every year the town square is decked out in holiday decorations, culminating in a massive tree in the Tulip Tower that's picture-perfect for your holiday greeting card.
These are just a few examples of the many things to do in Pella. There's so much more to see, do and experience. All you have to do is get out there and explore!
Read More From Community Contributors
About the Author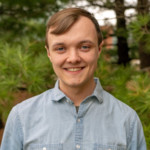 Hi! My name is Cooper Vittetoe '21 and I am a communication studies major from Waukee, Iowa. I am a member of the A Cappella Choir and Chamber Singers, a social media coordinator for the A Cappella Choir, and I have a work-study job in the Central Admission Office. Outside of class, you can find me grabbing a bite to eat at Fred's, singing with my friends in the choir or taking pictures of Central and the city of Pella.
Share