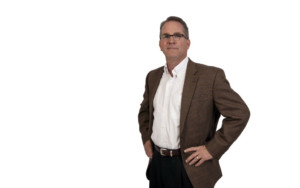 The Pella Community Common Reading Experience will welcome Kent Stock to Central College for a presentation at 7 p.m. Thursday, Oct. 17, in Douwstra Auditorium. Stock is the former baseball coach at Norway High School, which won a state championship in 1991 and inspired the motion picture "The Final Season."
The presentation is part of series of events centering around Stock's story. Central also will show the movie "The Final Season" at 2 p.m. and 7 p.m. Monday, Oct. 7, in Douwstra, while a discussion on his book "Heading for Home: My Journey from Little League to Hollywood" will be held at noon Wednesday, Oct. 16 at Pella Public Library. All events are free and open to the public.
Stock took over Norway's storied baseball program in 1991 and led it to its 20th Iowa state championship in its final season before merging with a larger neighboring school. His story inspired the 2007 movie "The Final Season." Sean Astin, the star of "Rudy" and the "Lord of the Rings" trilogy, played Stock in the film.
Stock also has authored a book, which is "about Kent's love affair with baseball. But it's a much larger story. It's about family, about faith being tested and affirmed, and about the idea that if you never give up, incredible things can happen."
The Pella Community Common Reading Experience this year is made possible through the Pella Wellness Consortium and funding by the Pella Community Foundation.
Share