By Brandon Rosas '20
This is it. It's really happening. You're going to Central.
More likely than not, you've been waiting all summer to officially move to campus, alternately checking your social media and pouring yourself a cold glass of a refreshing beverage. So have we, and we've also been preparing a special week of events just for you. Your first six days on campus, known as Welcome Week, are when you will make many of the connections that will help you succeed throughout your time at Central and beyond.
During Welcome Week, you'll play games on President Putnam's front lawn, enjoy a bonfire by the pond and dance the night away at the annual Central Activities Board Street Party. You'll go to dinner with your residence hall floor, watch skits about life at Central and meet with your faculty advisor to plan for your future. You can learn about all of our exciting activities on the Welcome Week schedule.
We're sure you're eager for the fun to start. Here are a few things you should know to get ready to have the time of your life at Welcome Week:
Bring an Open Mind
How do you take advantage of everything Central has to offer? Come to Welcome Week open to new people, opportunities and activities. Take ownership of your future at Central by seeking out experiences you haven't had, considered or even thought of before—and don't be afraid to try more or different things than you normally would.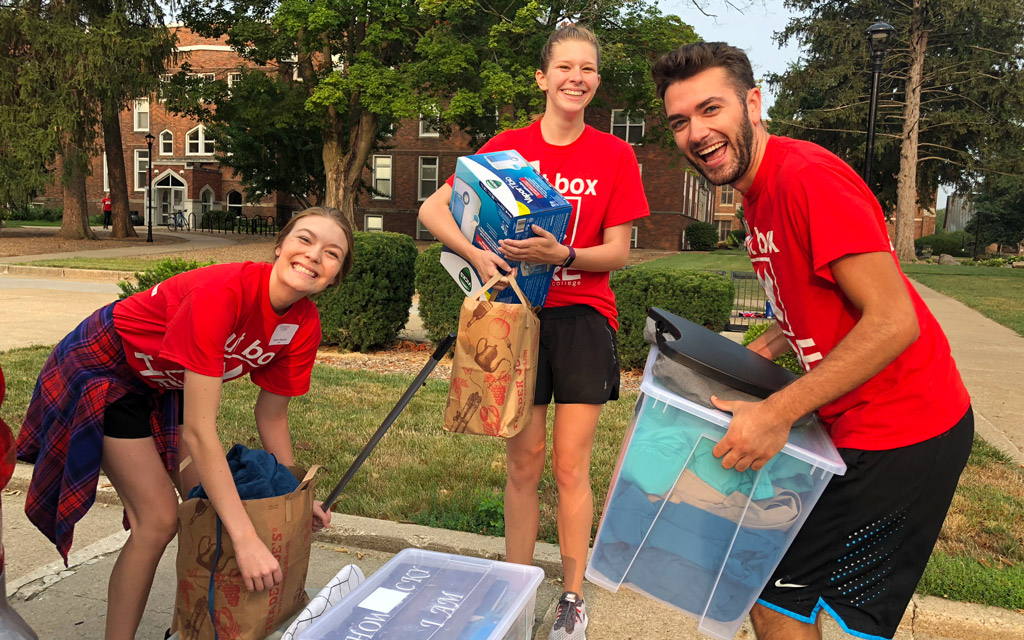 Don't Stress About Move-In Day
As soon as you pull up to your dorm, you'll be greeted by the red-shirted Central College Moving Crew. They'll help you unload your vehicle and take all your belongings to your room. They provide service with a smile, and you don't have to tip them.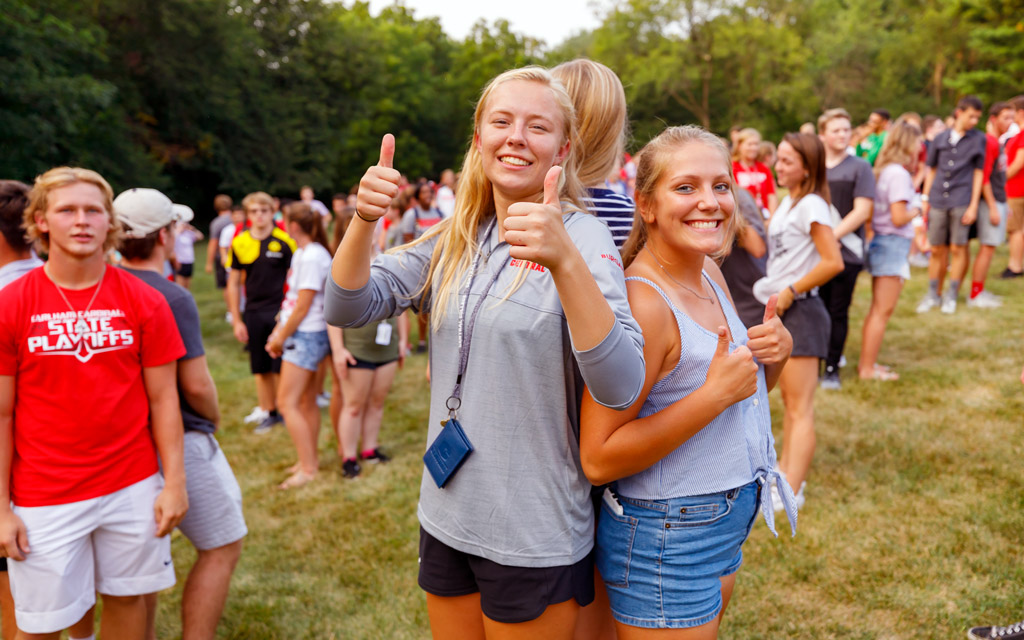 Come as You Are (But Wear Tennis Shoes)
There's no need to dress up for most of your Welcome Week activities, but many of them will have you up and moving around, so wear comfortable shoes (the competitive edge they'll give you doesn't hurt, either). All necessary materials will be provided at each event, but it's a good idea to bring a small backpack or drawstring bag with your name on it. Remember to charge your phone, too!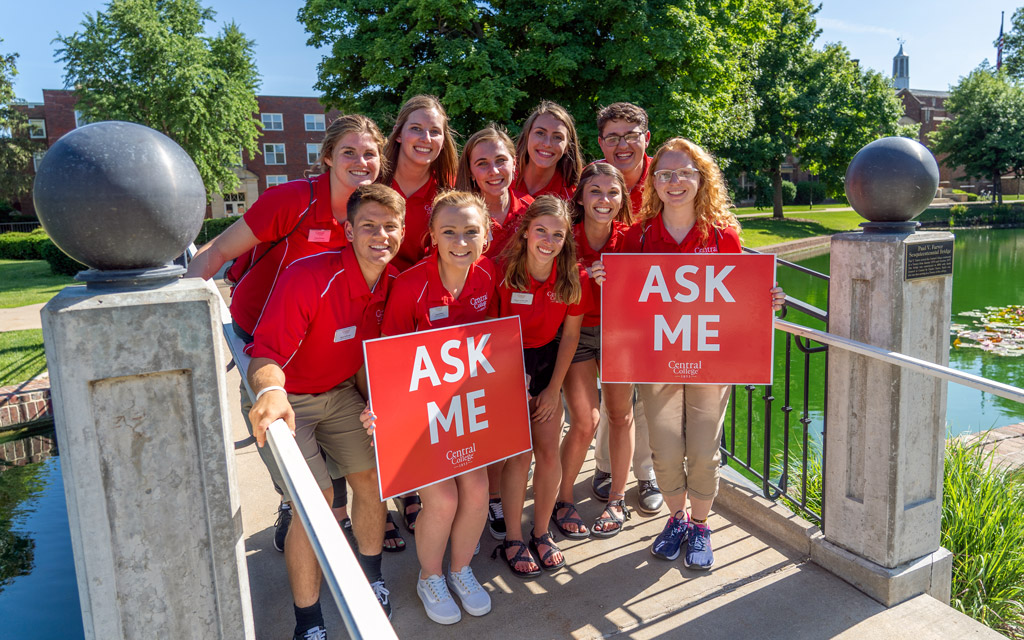 Ask Questions
We'll present you with a lot of information during Welcome Week. The good news? We don't expect you to remember it all. Just ask questions whenever you have them, so you always know what's going on. Central is filled with people who want to help you succeed. The best person to bring your questions to is your SOS leader, whom you can reach through the Dutch Connect app (on iOS and Android).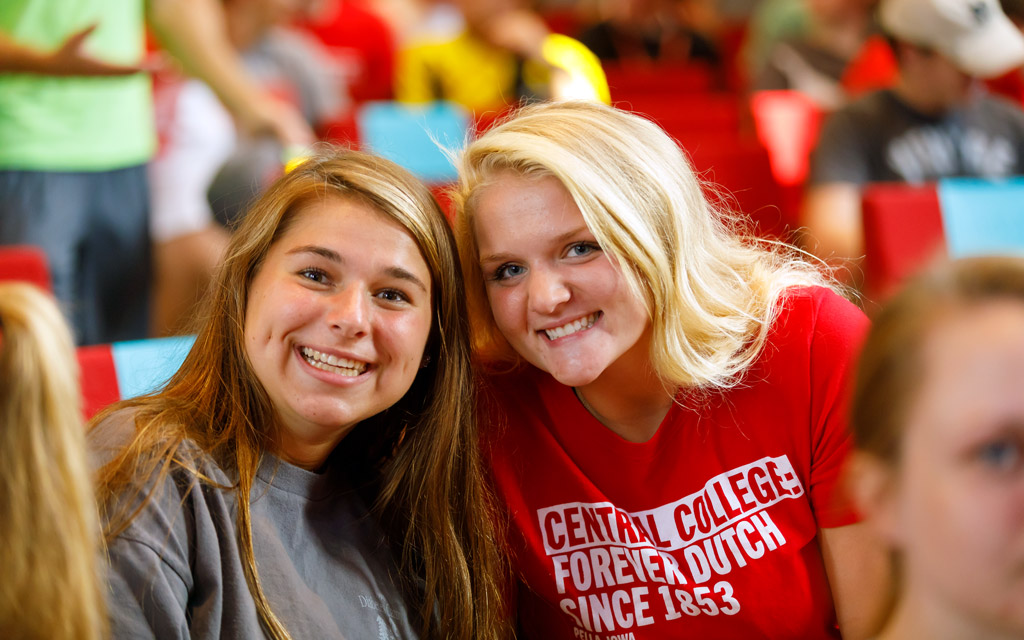 Start Building Relationships Now
We believe relationships are key to your success at Central and beyond. Ask questions and start conversations with your SOS group through the Dutch Connect app and you'll already have your crew assembled when you show up.
Keep these things in mind and you'll crush Welcome Week! See you soon!
About the Author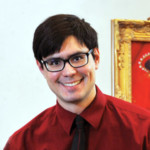 Hi! My name is Brandon Rosas '20 and I am a communication studies major and art minor. I work as a student writer for Central Communications. Outside of class, I can usually be found drawing, watching Salsa dance videos or studying in the Maytag Student Center. I would love to hear from you!
Please contact me at rosasb1@central.edu with your questions about Central.
Share