By Dani Neu '21 and Cooper Vittetoe '21
The time has finally come! You've gone through the process of choosing a college—you probably looked high and low, near and far—and it brought you to Central! Returning students, faculty and staff are so excited to welcome you to campus! In the meantime, you're probably thinking about what to bring with you when you move into your residence hall. We're here help by offering you male and female perspectives from current students (us)!
As returning Central students, we've made the move to campus multiple times and learned valuable lessons along the way. Here are some of the best tips on moving into your residence hall in August.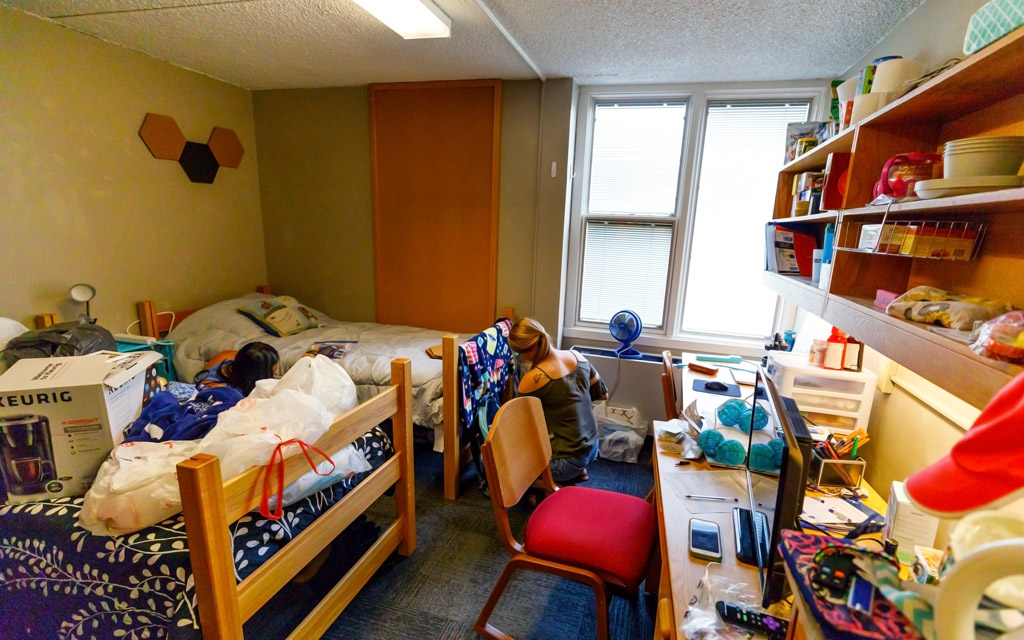 Ladies First!
Curtains
The closets in some residence halls do not have doors on them, so they are open and facing outward into the room, meaning everyone can see. A simple solution we've found is to buy curtains to hang over the space and create a makeshift door.
Pictures
Bring lots of pictures of family, friends, pets and more to add some sentimental value to your room and make it feel a little bit more like home.
Decorations
You can hang up lights, signs and posters in your room to personalize it and make it your own!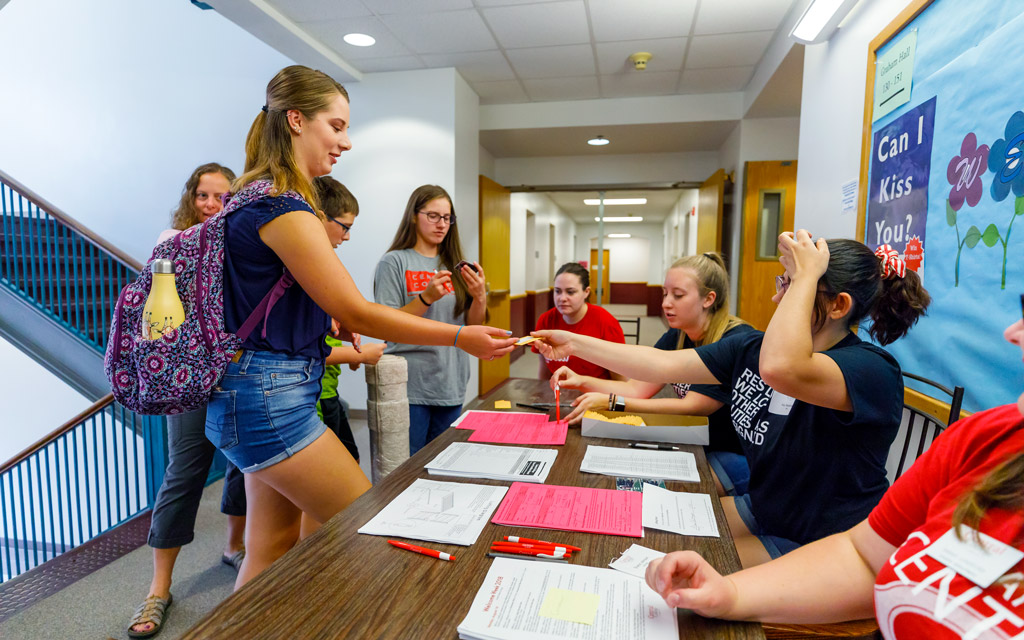 Guys
Video Games
These may not seem like a necessity, but trust us, they can be useful. Whether you play to relax during a chill moment in your day or you decide to set up a tournament with friends, video games are a helpful tool to have in your social life and downtime.
Athletics Equipment
It's always a good idea to get some fresh air outside and a great way to do that is by going outside with friends to play a game! Equipment like Frisbees, footballs and tennis balls are small and easy to pack, and they're great for pickup games or just playing catch. If you bring tennis balls, pack a golfing putter so you can play Gennis, a campus favorite!
Nice Clothes
Whether you're going out with friends or interviewing for an internship, it's a good idea to bring a couple of nice outfits. Think business casual, not your prom tuxedo. They might also come in handy for a date night!
Everyone
Talk to Your Roommate!
We hope you've done this already. If not, there's no time like the present! This tip is one you may have already heard from family, friends or others you know who have gone to college before, and that's because it's important! Many people who come to college are sharing a room for the first time, so it's important to get to know the person you'll be living with. Find out if they stay up late or get up early, if you have similar interests and so on. It's also a great opportunity to find out what they were thinking of bringing for the room! This way only one of you will show up with a mini-fridge, microwave, futon, etc.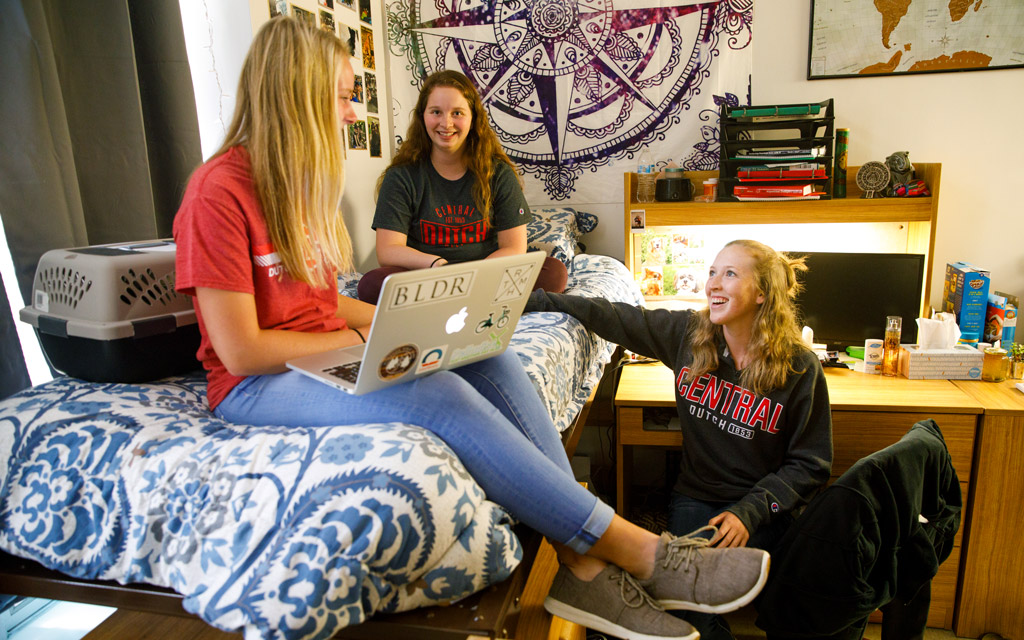 Don't Forget the Essentials!
Packing can seem like a daunting task, and if you're like us, you always forget at least one thing every time. With that in mind, here are some essential items to include on your packing list.
Planner—You might have other ways of keeping track of everything going on in your day, week, month or year, but planners work really well for keeping track of all your assignments, goals, extracurriculars, work schedules and social life!
Reusable water bottle—Central teaches and encourages sustainable living habits. Bring a reusable water bottle to campus to help the environment by reducing plastic use! Plus, there are water bottle filling stations around campus, which make it easier to fill up wherever you are. If you forget to pack a reusable water bottle, don't stress. The Central Spirit Shoppe has lots of cool swag, including reusable water bottles!
Surge-protected power strip—You're going to have a lot of electronics to plug in once your room is set up, so power strips are a great investment! Not only should they last your entire Central experience, but they also help protect your devices from electrical surge damage. That means your posting photos to Instagram, watching Netflix or even calling your parents will continue uninterrupted.
Long phone charging cable—Not only are there a limited number of outlets in rooms, but by the time you've settled in, they may not be in the most convenient spots. When this is the case, many Central students end up getting an extra-long phone charging cable, so it can reach the outlet wherever they're wanting to be, like their bed or desk.
Mattress pad—Many Central students bring a mattress pad to put on top of their beds. The pad makes the mattress comfier and feels a little bit more like your bed at home.
Trash can—Trash cans are usually located down the hall of most residence halls, which means you have to walk to the end of the hall every time you want to throw garbage out. Instead of walking to the end of the hallway every single time, we suggest you bring your own trash can that you keep in your room. Don't forget some disposable bags to line the can!
Personal transportation—Central's campus is residential, making it very walkable, but many students choose to bring personal transportation besides a car. Students can be seen crossing campus on any number of transportive devices, from skateboards to scooters to bicycles and more. If you don't want to bring a bike, there's also VeoRide bike share, which spans throughout Pella and is an inexpensive option.
Command strips—Decorating your room is key to making it feel like home, and there's no easier (or less destructive) way to put things up on walls than using Command Strips! They stick nearly everywhere and can be used on hooks, posters and everything in between!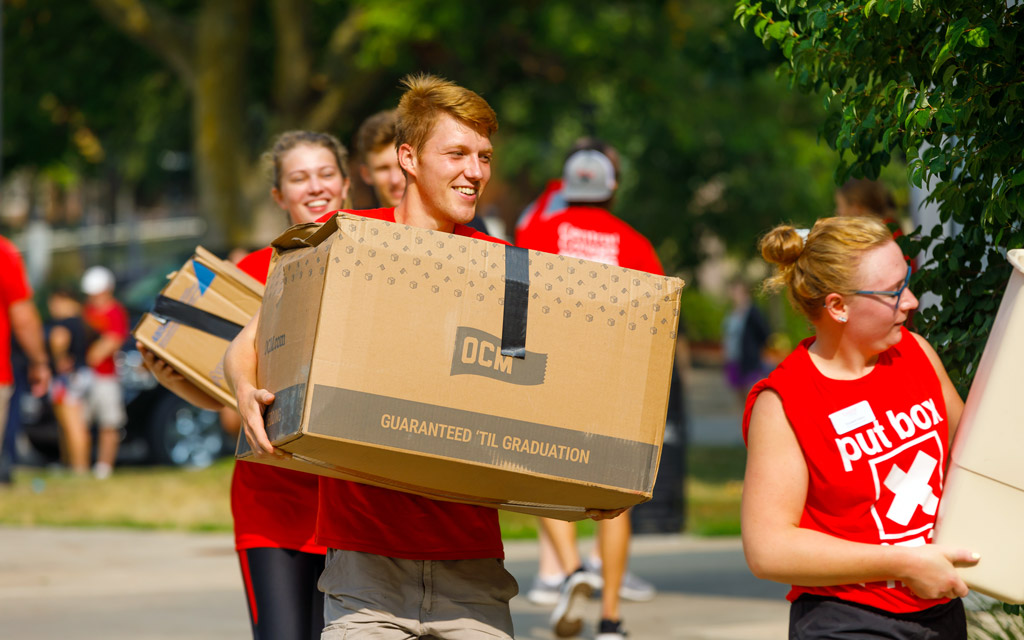 Help Is On the Way!
When you arrive on campus, moving in will be a snap! Student leaders from all over campus will come to your car, take everything out and bring it to your room! This way, the only thing you need to worry about is getting your room key and unpacking. They're also available to help with room setup, questions about your residence hall and to get your Central experience off to a great start!
Make the Room Yours!
This room is going to be yours for the entire year and will be a place of comfort for you. You can make the room your own in any number of ways. Rearranging furniture is a great way to start since no two residence hall rooms are exactly alike, and there are tons of different ways you can arrange your room. Also, don't forget to decorate the room with pictures from home, posters and string lights; you'll find comfort in the familiarity of your room and the personalized objects you add to it. Your room will be as fun and creative as you make it, so make it true to you!
We hope these tips have given you ideas, sparked some reminders and eased your mind. Remember: There is no wrong way to pack—except to not pack at all—but if you have any questions about what to pack, talk to your SOS leader or email us! We can't wait to welcome you to campus. Go Dutch!
Read More From Community Contributors
About the Authors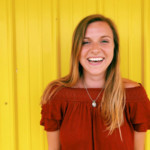 Hi everyone! My name is Dani Neu '21 and I'm from West Des Moines, Iowa. I'm double majoring in communication studies and social science with a minor in global sustainability. On campus, I have two work-study jobs as a student assistant for a professor and in the class dean's office. When I'm not studying or working, you can find me helping out on campus with Dance Marathon, Best Buddies, Campus Ministries, SOS (Student Orientation Staff) and spending time with my friends!
If you have any questions, I would love to hear from you! Please contact me at neud1@central.edu with any questions about Central.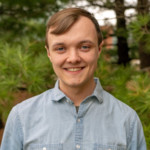 Hi! My name is Cooper Vittetoe '21 and I am a communication studies major from Waukee, Iowa. I am a member of the A Cappella Choir and Chamber Singers, a social media coordinator for the A Cappella Choir, and I have a work-study job in the Central Admission Office. Outside of class, you can find me grabbing a bite to eat at Fred's, singing with my friends in the choir or taking pictures of Central and the city of Pella.
I would love to hear from you! Please email me at vittetoec1@central.edu with any questions about Central you have!
Share