By Dani Neu '21
August 24 is a big day for our incoming students at Central College. Not only do you get to move into your new home, it's also the beginning of Welcome Week. Welcome Week takes place during the days leading up to when classes start for the fall semester and helps our students adjust to life on campus. Moving into a new home can be crazy and even a little scary, so here is some advice to help prepare you for move-in day and the days that follow.
Get Some Sleep
Move-In Day will be busy, as will the rest of the week, so it's important to get a good night's rest before arriving on campus.
 Read Your Common Reading Book
You'll also want to remember to have read and packed Central's Common Reading book for the summer, "What the Eyes Don't See." Throughout the week, this book will be referenced and talked about, so make sure you have it!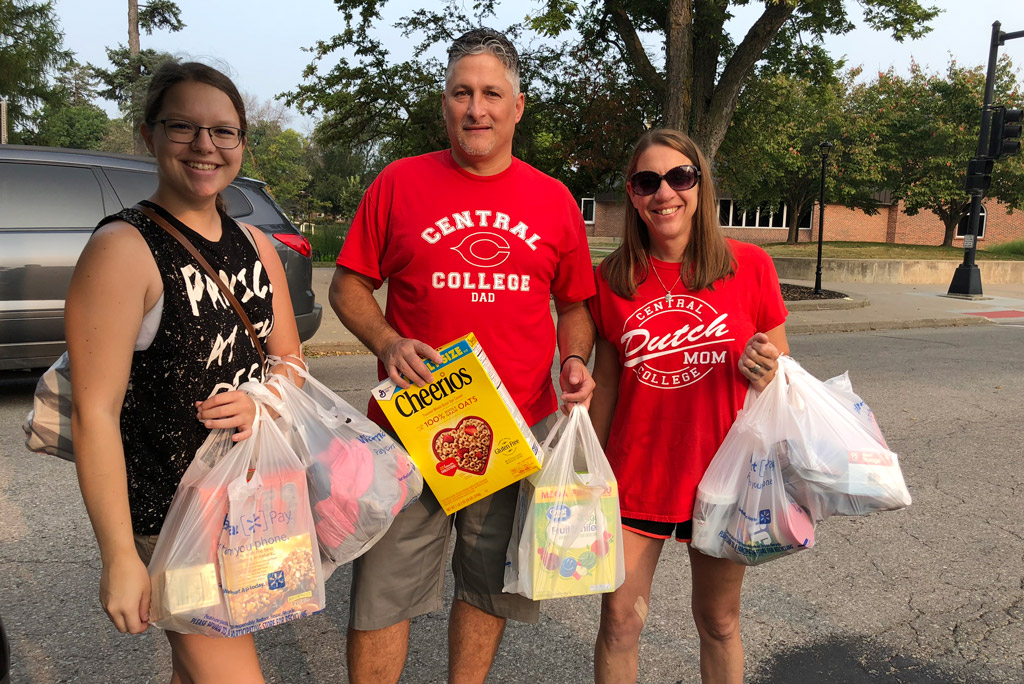 Pack Your Textbooks
Be sure to pack your textbooks or pick them up from Central's post office. That's right, you can ship your textbooks right to Central!
Find the Moving Crew
One of the best parts about Move-In Day is that no incoming student unloads their boxes or carries them to their rooms. That's what the students in the red shirts that say "Put Box Here" are for! When you arrive on campus, these students will help direct you where to go and then will start to take your belongings to your room.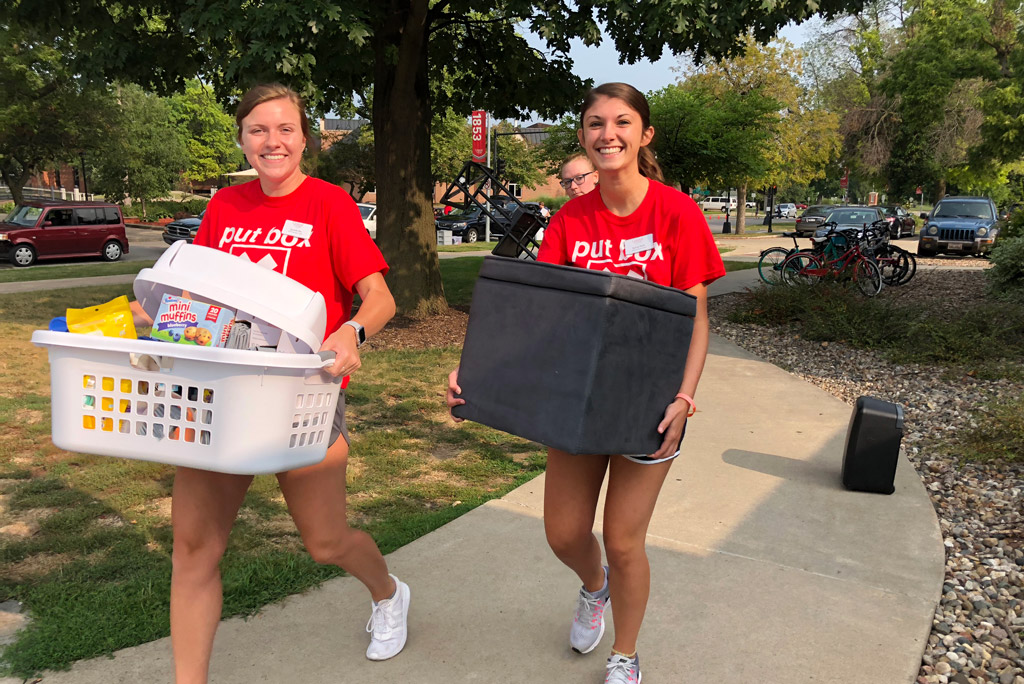 Pick up Your Room Key and ID
While the students in the red shirts are carrying in all your belongings, you get to sit back and watch them! This is also the time you will get your room key and student ID.
Unpack and Get Settled
You will have plenty of time to get settled into your room, unpack and organize your belongings and say goodbye to any friends or family all before Welcome Week gets kicked off at 4 p.m. that day.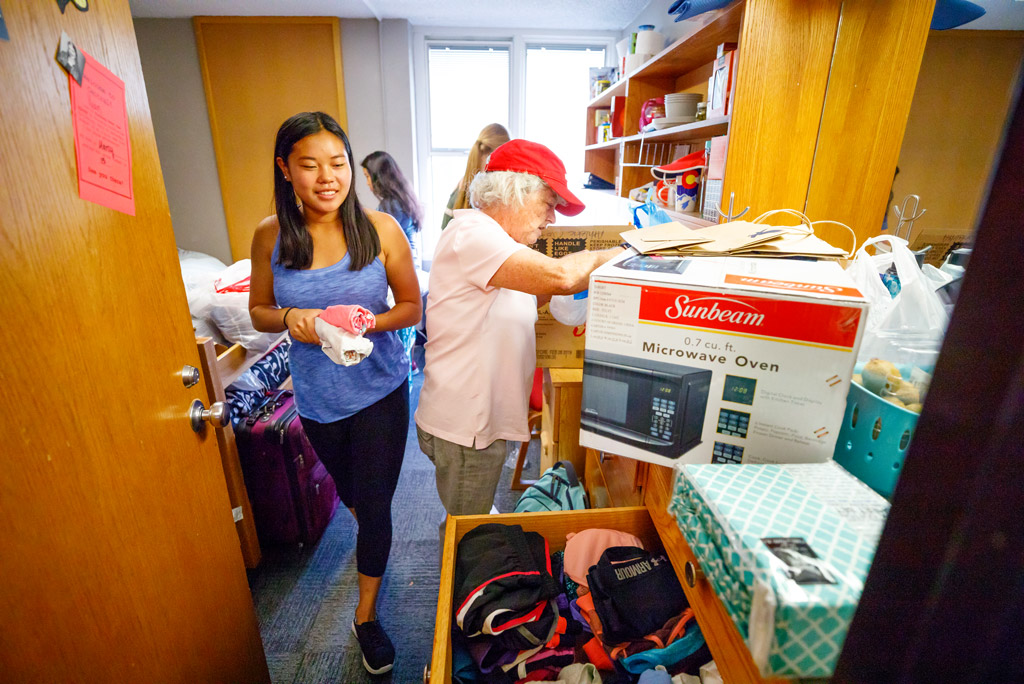 Meet with Student Services
If you still need to talk with offices like financial aid, business office and IT services, they will be open throughout the day.
Ask Questions
The students in the red shirts do more than just carry boxes. They're also there to help you with any other questions or concerns, so always feel free to talk to them!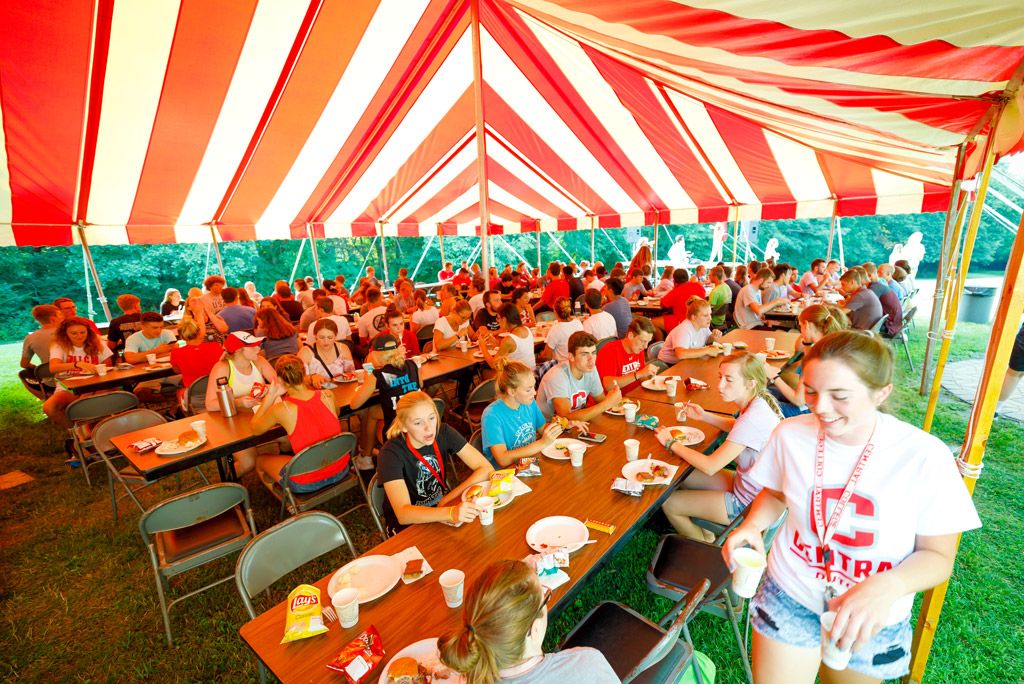 Get Ready for a Great Week!
Lastly, Central is so excited to welcome all our incoming students to campus. We know it will be a great week and an even better year!
Move-In Day and the rest of the week has a full schedule, but you will still have lots of fun during this time. Central has prepared many activities throughout the week to help you get to know the campus, faculty and your fellow students better. We can't wait to see you August 24!
Read More From Community Contributors
About the Author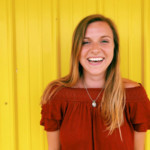 Hi everyone! My name is Dani Neu '21 and I'm from West Des Moines, Iowa. I'm double majoring in communication studies and social science with a minor in global sustainability. On campus, I have two work-study jobs as a student assistant for a professor and in the class dean's office. When I'm not studying or working, you can find me helping out on campus with Dance Marathon, Best Buddies, Campus Ministries, SOS (Student Orientation Staff) and spending time with my friends!
If you have any questions, I would love to hear from you! Please contact me at neud1@central.edu with any questions about Central.
Share