Iowa Campus Compact has announced its winners of the 2019 Engaged Campus Awards and the list includes two nominated by Central College.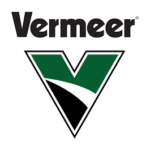 Vermeer Corporation, located in Pella, Iowa, received the inaugural Civic-Minded Employer Award, while Jessica Klyn de Novelo, director of career and professional development at Central, won in the Emerging Leadership category.
Iowa Campus Compact is a statewide association of college and university presidents providing leadership for the civic mission of higher education and strengthening the capacity of member colleges and universities to prepare all students to become engaged citizens.
Winners will be recognized at the Engaged Campus Awards and Summit event on Monday, April 29, at the Greater Des Moines Botanical Garden.
Vermeer was recognized for its work creating learning opportunities that combine education and real-life experiences which includes a teacher internship program that allows teachers to experience how STEM directly relates to its workforce.
Klyn de Novelo, a 2005 Central graduate, has worked extensively with students in experiential learning at Central College including the Campus Compact AmeriCorps Program. From 2014-18, she worked with 92 students who each committed to volunteering 300 hours in the community. She is active in the community, in her local Rotary club and currently volunteers to help translate for an organization that supports immigrants, refugees and asylum seekers.
The Emerging Leadership award recognizes a person in the field who is making unique and innovative contributions that demonstrate a strong future potential.
Share