by Jenni Hodges
Molly Ward dreamed to drive the Wienermobile for more than a decade. Now she's finally on the road for Oscar Mayer. A 2015 graduate of Central's business management program, Ward won a highly coveted, year-long position as Hotdogger.
"When I was 11, I saw the Wienermobile at my local grocery store," Ward said. "My mom was really impressed that the drivers were recent college graduates and said, 'You could do that someday.' Ever since, I've had the best answer to the question, "What do you want to be when you grow up?"
Each year, over 1,200 new college grads apply for the position, but only 12 get the job (less than 1% "cut the mustard")."They are putting the reputation of the brand in our hands, so they look for people they can trust," Ward said.
For one year, Hotdoggers coordinate events across the country, travel and represent the brand to millions of people. "This job is amazing experience in public relations and marketing," Ward said. "After my year as a Hotdogger, I'll be well prepared for a successful career."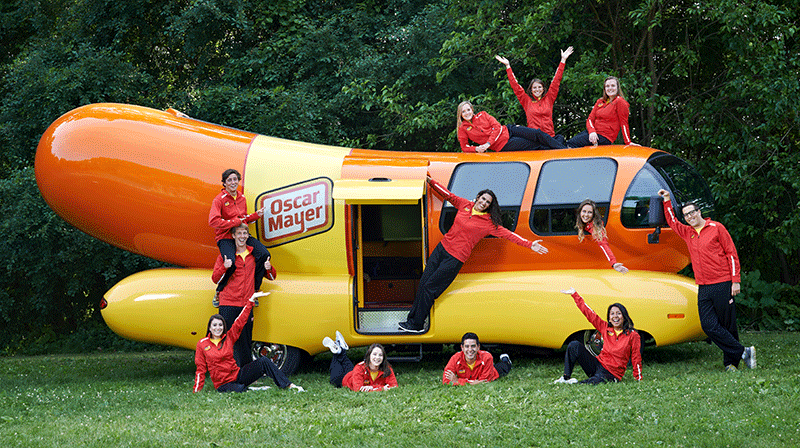 July 4, 2015, was one of Ward's best days so far. "I got to ride on top of the Wienermobile in the Racine parade in front of over 100,000 people with my family watching at home," she said. "That was amazing."
Even when she's not working, Ward gets to drive the giant hot dog. "Something that I didn't think about before I was hired was the Wienermobile is my personal vehicle," she said. "So if I want to go grocery shopping or to the movies, I take the Wienermobile. Every trip becomes special."
Share